A Guide to the UK Fire Safety Act 2021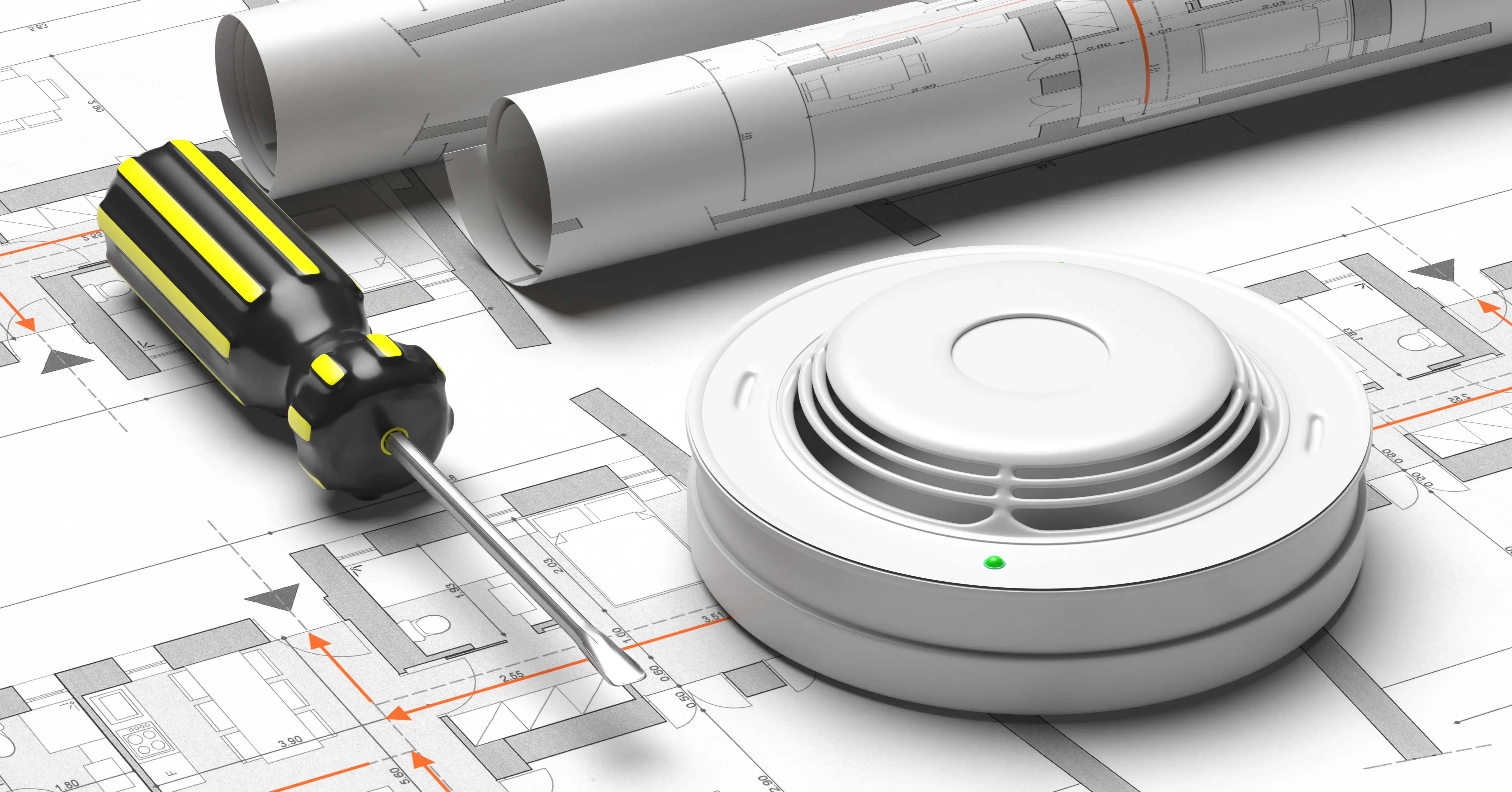 The Fire Safety Act was introduced in March 2020 and officially became law in England and Wales in April 2021. It's aimed to close any loopholes in the Regulatory Reform (Fire Safety) Order 2005 and ensure residents and all other occupants feel safer in their homes.
This article will provide a detailed assessment of what's included in the Act, what this means for the Accountable Person and the potential consequences for anyone who fails to comply.
What's Included in the Fire Safety Act?
The Fire Safety Act has made amendments to the Regulatory Reform (Fire Safety) Order 2005. It's crucial for any building owner or the Accountable Person to be aware of these amendments and have a clear understanding of what's included in the Fire Safety Act.
The Act focuses on fire risk assessments. It's now law for the external walls of a building, the fire doors to individual flats and those located in common areas are to be assessed as part of the requirement for a fire risk assessment on any given building.
It's also important to note that this applies to all multi-occupied buildings and isn't dependent on the height of the building. We recommend addressing your current fire risk assessment document and updating it where necessary in light of these changes.
To help you get started, we've put created a five-step risk assessment checklist. It's available to read here.
The Fire Safety Act also introduces the concept of 'risk-based guidance'. This is guidance on how people responsible for more than one set of premises are to prioritise fire safety concerning different premises by reference to risk.
The Accountable Person for a building should spend time learning about this guidance and, if need be, lean on an expert from the industry to ensure they meet compliance requirements.
What Does the Act Mean for the Accountable Person of a Building?
The Accountable Person of a premises will need to ensure they update their fire risk assessment documents in line with the government's guidance.
The act clarifies that the Accountable Person for multi-occupied residential buildings must manage and reduce the risk of fire for the structure and external walls of the building, including cladding, balconies, windows and entrance doors to individual flats that open into common parts.
With this in mind, you should spend some time addressing these different areas and consider the correct type of fire safety measures where necessary within a premises. The aspects of fire safety that must be reviewed in your premises should include:
Fire compartmentation
Fire doors
Fire alarms
Sprinkler systems
Fire-rated cladding
Emergency lighting
Fire dampers
Fire extinguishers
Personal emergency evacuation plans (PEEPs) & General emergency evacuation plans (GEEPs)
The Act has also created a clear path for enforcement action against any Accountable Person who fails to comply. But what type of enforcement has been introduced since the Act came into force?
What Are the Potential Consequences for Non-Compliance?
Non-compliance with building fire regulations has been a criminal offence for a long time. However, it has been challenging to hold certain individuals accountable in the past.
The Fire Safety Act aims to make it easier for Fire Authorities to pinpoint negligence and enforce action where necessary. Some of the criminal sanctions included in the Act involve unlimited fines and considerable jail terms, depending on the crime committed.
It's also important to know that the Fire Safety Act has since been complemented by the Building Safety Act 2022. This Act is designed to improve building and fire safety in England, with the primary aim of making sure residents and all other occupants feel safer in their homes.
The Building Safety Act outlines further legislation that building owners and building safety managers must follow to comply with the law.
This involves additional statutory duties such as providing safety case reports, embracing the golden thread of information and appointing an Accountable Person to manage fire and structural safety risks in the building day-to-day.
Are You Ready to Learn More About the Building Safety Act 2022?
Keeping up to date with compliance isn't easy; we get that. Time is of the essence and you need a quick and easy resource that explains everything you need to know about certain legislation and how you can keep on top of them.
With the Building Safety Act set to come into effect between October 2022 and April 2023, we've created an insightful guide that explains what's included, the types of buildings it applies to and the considerations you should keep in mind as we look forward.
By keeping it close, you can feel assured that you're prepared for the upcoming changes and know what needs to be done to remain compliant.
Access the guide by clicking the banner below.
Sign up for fire safety updates
You'll receive all the latest news and blogs straight to your inbox.