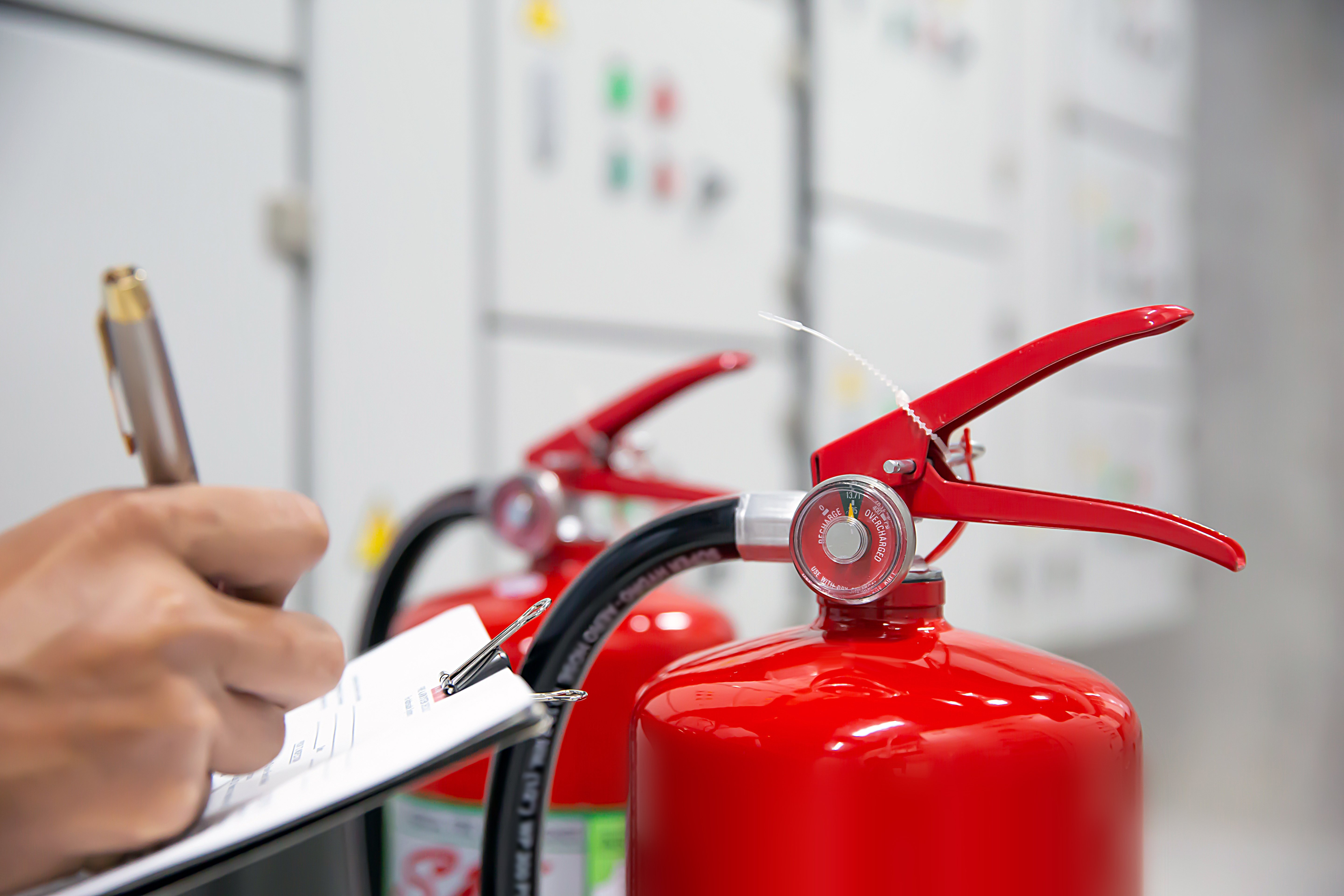 What Is a Healthcheck?
A healthcheck is a fire safety survey that thoroughly assesses the overall safety of a building and identifies any potential breaches or areas that are failing to meet compliance standards.

This survey highlights risks and the levels of risk in detail. Every item identified is labelled with a sticker on site, with the same reference used in the healthcheck, for ease of cross-reference. findings from the healthcheck are presented back to you in an professional, detailed report with photographs of each item identified. In addition, the items are given a priority rating, using a red, amber and yellow rating system, to enable you to quickly and easily prioritise the more urgent work.

From the findings, we'll also provide you with recommendations for necessary remedial works, suitable upgrades or reinstallations that need carrying out in priority order to remove the risks identified in the healthcheck .
How Does a Healthcheck Survey Work?
We follow a unique 3-step approach to fire compliance here at Ventro. The survey is the first step and is crucial to ensure you go beyond simple compliance.
At this stage, our team of experts will work on a fire safety survey in conjunction with your fire risk assessment. During the survey, we'll assess all building areas where access allows, including beneath raised doors, above suspended ceilings and roof spaces.

Once we've collated all our findings and presented them back to you, we can provide a full priced breakdown of any remediation works required. This will follow the healthcheck report so it is simple and easy to follow.

On top of this, we can provide regular maintenance to your building so you can feel assured your fire compliance and safety needs are taken care of.
Why Work With Ventro?
We don't just do the minimum for fire compliance. We're passionate about going above and beyond. That's why we provide meaningful surveys and advice that puts safety ahead of anything else.
We've reached fire protection compliance on 100,000 sites across the UK and you could be next. If you're ready to arrange a healthcheck with our experts or simply want to know more about how they work, we'd be more than happy to arrange a chat.
All you need to do is click the button below to get the ball rolling.