Your 5 Step Fire Risk Assessment Checklist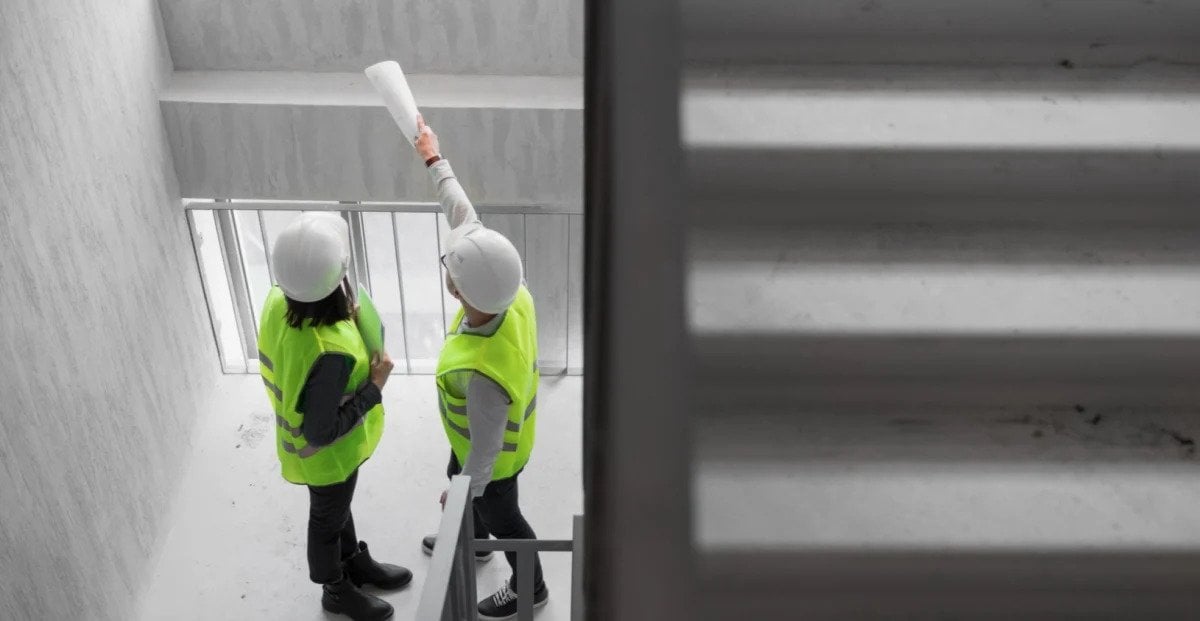 The 'Accountable Person' in any business must ensure a fire risk assessment of the premises is regularly carried out and reviewed. This will help identify what's needed to prevent a fire and keep people safe. To ensure you don't fall short in any area of your risk assessment and meet all the requirements, it's worth keeping a checklist close by when you need to undertake a review.
This article will summarise the five steps you should follow when completing a fire risk assessment at your premises. These include:
1. Identify Any Fire Hazards
Fire hazards are present in any business. It's crucial to know how to identify them when completing a fire risk assessment.
To do this, you'll need to survey your entire premises and pinpoint any potential fire risks. These can be defined as either a fuel or a source of ignition. Some common examples include:
Cigarettes, matches and lighters
Overloaded electrical sockets
Faulty or damaged electrical equipment
Wood
Waste material
Flammable liquids
When surveying your premises, you should pay attention to detail. Ask yourself what sources could easily catch fire and burn and if there's anything that could generate a spark or dangerous levels of heat.
Once you've established all of the potential fire hazards on your premises, the next step is to focus your attention on the people who might be at greater risk.
2. Understand Who Might Be at Risk
The associated risks of a fire will be greater for certain types of people on your premises. Therefore, you should take the time to identify who they are and what measures need to be put in place to support them.
For example, certain employees might engage in roles that are more high-risk than others. This might involve using specific electrical equipment or working with highly flammable materials.
There may also be people who have disabilities, mobility issues or problems with their eyesight. If that's the case, they'll need extra support during an evacuation, such as emergency lighting and access lifts.
Now you've identified all the fire hazards and understand who's at greater risk should a fire take place, it's time to take action and decide what equipment you need to remove or reduce the identified risks.
3. Now Take Action
Step three; carrying out your action plan. In this part of the process, you'll need to decide what type of fire safety equipment is required to avoid any associated fire risks on your premises.
There's a vast range of fire safety equipment available and you'll need to make sure it's appropriately installed, too. That's why it's always recommended to work with a fire safety expert to make sure you can carry out your action plan effectively.
Neglecting the laws set out in the Regulatory Reform (Fire Safety) Order 2005 can leave you open to legal implications. So it's essential to have all the necessary fire protection equipment set up on your premises. This includes equipment such as:
Fire doors
Fire alarms
Fire dampers
Fire extinguishers
Sprinklers
Dry and wet risers
Emergency lighting
Once you have an action plan in place, you'll need to put everything into practice and train your staff so they're aware of their responsibilities and know what to do should a fire incident occur on your premises.


4. Record, Plan and Train
Training is a crucial part of your fire risk assessment. You should iron out a safety plan and then implement sufficient training so your staff know how to act in a fire emergency.
Your training programme will involve showing people how to use equipment such as fire extinguishers, running a fire emergency drill, ensuring everyone knows where emergency exits are and assigning roles such as Fire Marshals.
As the Accountable Person, it's up to you to decide which team members are best suited to take on specific responsibilities. A Fire Marshal would be in charge of leading an emergency, as well as taking necessary action to prevent a fire from spreading quickly.
Training is a crucial part of your fire risk assessment checklist. It provides people with confidence in using certain equipment and also reduces the risk of injury or, in worst cases, death, should a fire ever break out.
The final step of your risk assessment involves making sure your plan is under constant review. Naturally, your premises will frequently change, with new employees starting and potential layout changes happening too.
5. Regularly Review the Process
A fire risk assessment should never be a box-ticking exercise. Instead, it'll need reviewing regularly to identify changes to risks and update procedures accordingly.
This involves running maintenance checks on your equipment, training new staff members and addressing any new potential hazards should any new materials or substances be brought onto your premises.
Working with a fire safety expert is the most effective way to ensure your fire safety equipment meets the required standards. They'll regularly visit your premises to run checks and offer advice should you need to consider making any necessary changes.
It's also recommended that you keep on top of any regulations or new legislation set out by the government, including the Fire Safety Act that will come into effect soon.
To help you learn more about the Act and what this means for you as the Accountable Person, we've created an in-depth resource. The resource takes a deeper look into the Act, the types of buildings it applies to and how it will be enforced.
It's available to read below.
Sign up for fire safety updates
You'll receive all the latest news and blogs straight to your inbox.