At Ventro, we offer complete end-to-end support, conducting fire safety surveys, installations, and maintenance checks and testing to secure long-term compliance for your site.
Detailed site assessments
To assess the safety precautions you currently have in place on site and identify any areas where a potential fire risk hasn't been addressed
Comprehensive fire safety solutions
Which target all potential fire risks, actively working to prevent outbreaks and allowing for fast detection and response should a fire occur
Maintenance checks and testing
To lighten your already heavy workload, we carry out fire safety checks and maintenance works on an ongoing basis, maximising site safety and securing your long-term compliance with all current fire regulations
3-Step
Approach
Receive complete end-to-end support from our dedicated team of fire safety experts
100,000 Sites
Nationally
Become one of over 100,000 sites across the UK that has achieved and maintained high standards of fire safety and compliance with Ventro
How we help
When maintaining fire safety, in many cases it'll fall on you as the facilities manager to oversee the fire prevention solutions in place, identifying common risks and taking action to minimise them. Unfortunately, the processes involved in maintaining a safe and fire risk compliant site are often manual, long-winded and time-consuming, and the regularity of checks required can become overwhelming if your day-to-day schedule is already busy. Our team is here to relieve some of your stress, offering a comprehensive range of services to ensure your site remains fully compliant and safe for staff and visitors.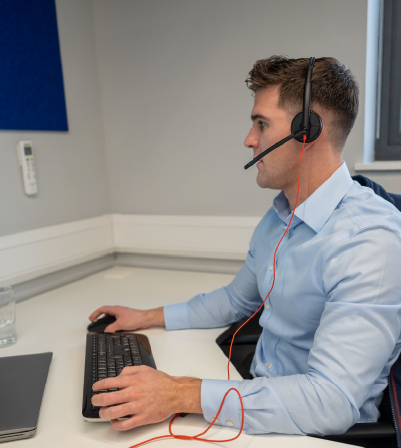 Occupied Buildings
With over 90% of our work involving retrofitting fire safety measures in buildings that are already occupied, working with building occupants to achieve projects to various deadlines and budgets is something our team is well versed in. Our in-house customer liaison team is on hand to schedule site access, communicate with and gather feedback from building occupants, with the priority being to keep all residents happy and safe.
Regulations
Statutory legislation for fire safety within the facilities management sector is broad, as it encompasses a range of clients and industries, all of which operate in different types of buildings and use their facilities in different ways. Our team has many years of experience in providing solutions to ensure compliance in all settings and will be able to advise on the applications best suited to your building's specific safety needs and latest regulations.
Procurement & Partnering
With a dedicated account management team on board to support long-term partnerships with our key clients, we place value for money as a core priority and undertake regular benchmarking exercises to ensure we continue to provide the best value and quality of service for our customers.
Third-Party Accreditations
Having partnered with a number of key industry bodies and recognised organisations to ensure we remain at the forefront when it comes to service quality and the provision of innovative solutions, we're proud to hold the highest accreditations in our sector for our fire safety services. We're also a registered signatory of the Building a Safer Future Charter, demonstrating a core commitment to put quality over price.
Learn More About Facilities Management
Ventro has put together a targeted series of events running throughout the year covering all aspects of fire safety across every sector to work with, share, learn from and teach our conscientious clients and to continue to drive improving standards.
Here's a recap of the highlights from our webinar 'Facilities Management: Maintenance & The Law' in case you missed it or would like to look back over it.
Get Help With Ensuring Your Building is 100% Fire Safety Compliant
Find Out More About Our Services