Knowledge Sharing For All
Ventro strives to educate and share knowledgeable information with all levels of expertise. We have a range of events, round table events, webinars and CPDs for you to browse through right here. Take a look back through our past events and webinars to gain an insight into what we offer.
Introducing our new Ventro Knowledge Centre, a networking group for UK fire safety professionals. A online community where we share information about our latest events and encourage and value topical posts, respectful debate and professional challenge. Join the conversation today!
At our Building Safety Masterclass, we asked our key speakers, 'What are the practicalities related to managing competence in your portfolio?'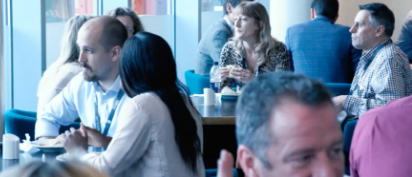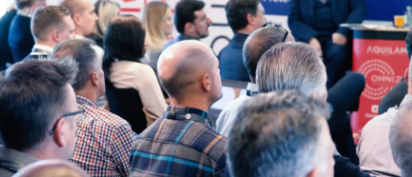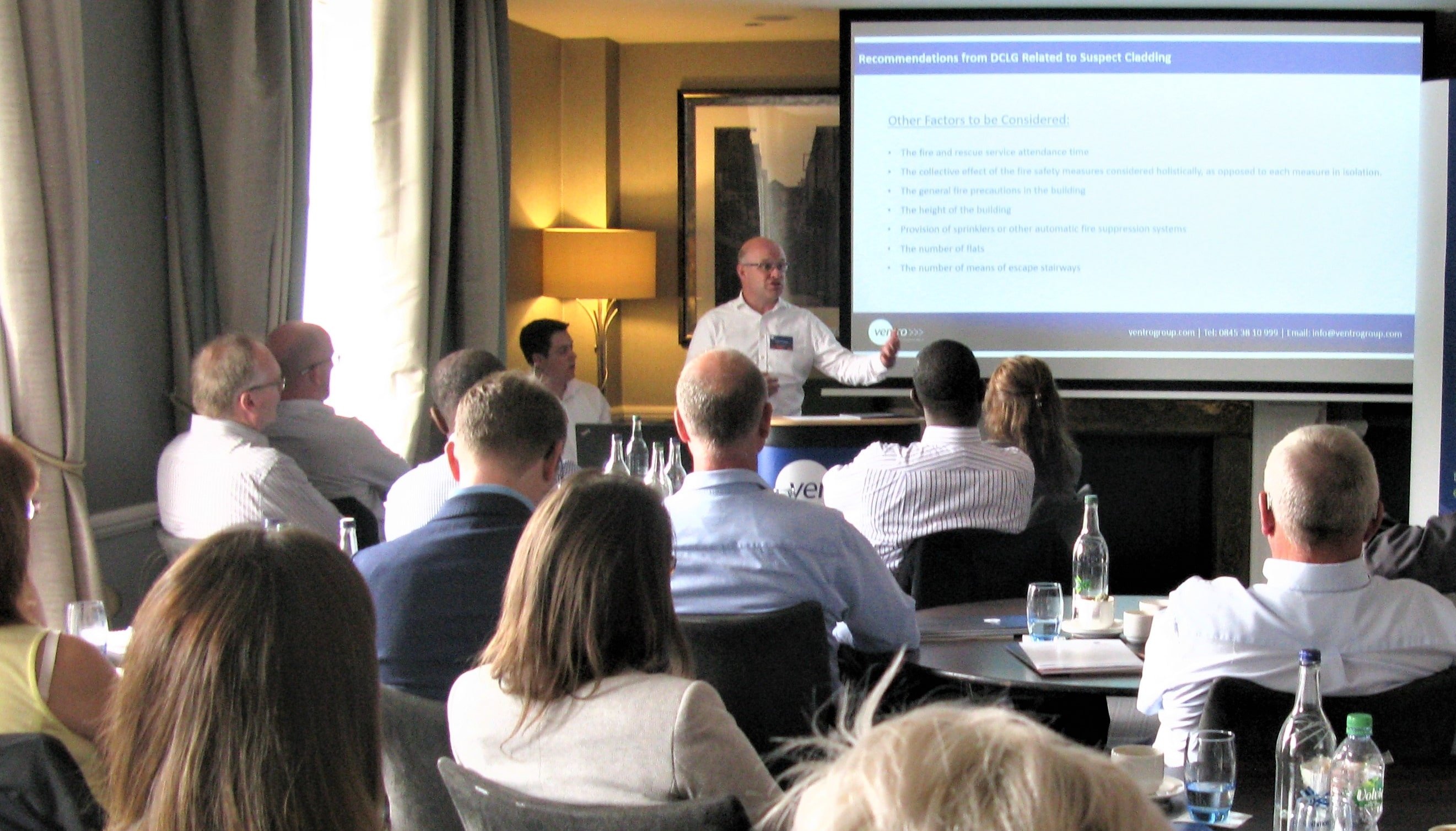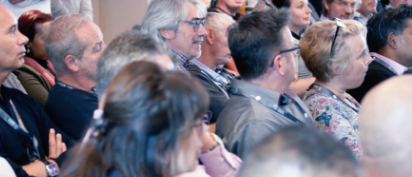 Ventro Events Lead the Way
Fire safety knowledge and best practice is always evolving thanks to changing demands and innovative technologies. That's why it's vital that industry leaders are accessible and sharing their knowledge.
We curate speakers and topics to cover every sector of fire safety and bring together people to share, learn and work together to improve fire safety standards.
Continuously Updated Content

The content is always current and up to date

Expert Speakers and Policymakers

The speakers are safety experts and policymakers

Open and Accessible Formats

And we promote dialogue rather than one-way monologues
CPD Certified Seminars
Our CPD events are a nationwide knowledge-sharing programme. We gather industry specialists and connect them with people like you who are responsible for fire safety in buildings. Ventro is proud to host CPD seminars. Some of our webinars will be CPD Certified and open for all to attend.
We do also offer group bookings for CPD Seminars if you require a team of staff to build up their CPD points and training sessions. Please visit our CPD page to request a group booking or register your interest in a Seminar we have to offer.
"Found this webinar really informative and will be joining future meetings."
Webinar attendee,
Housing Association Contract Manager
Ventro Webinars
Ventro offers free webinars which will focus on a particular sector, hot topic or CPD to knowledge share and educate others on more specific aspects of fire safety and compliance. Our webinars contain insightful, detailed content which is delivered by expert speakers and policymakers to ensure that the content is most relevant to legislation and regulations.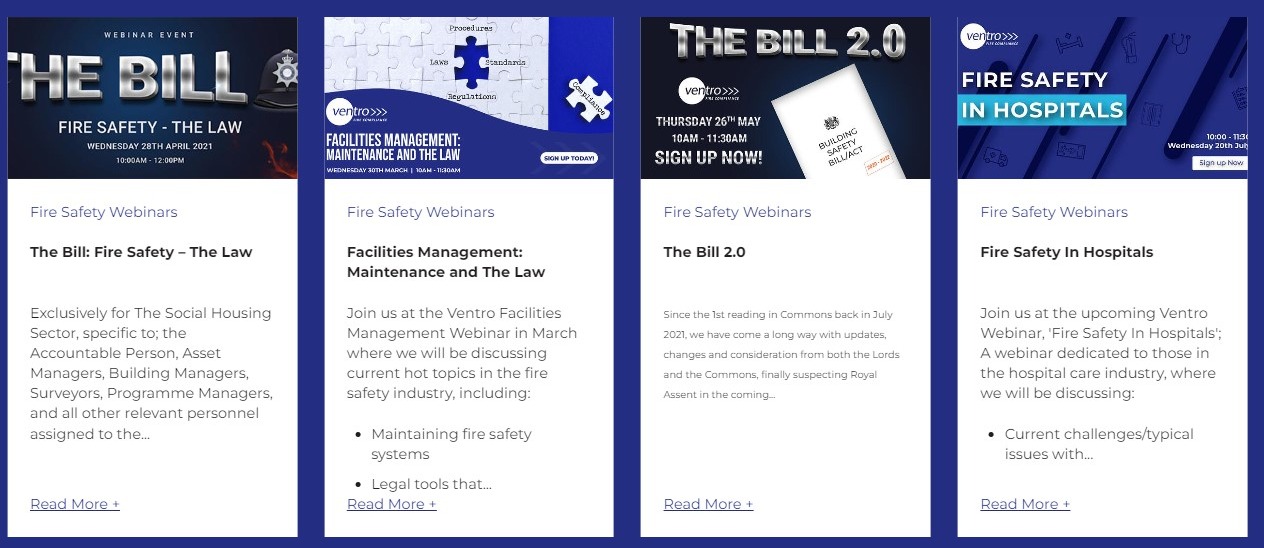 Find us at live events
Live events are useful in more ways than one. They are beneficial for knowledge-sharing, keeping up-to-date with the fire safety industry, amongst much more.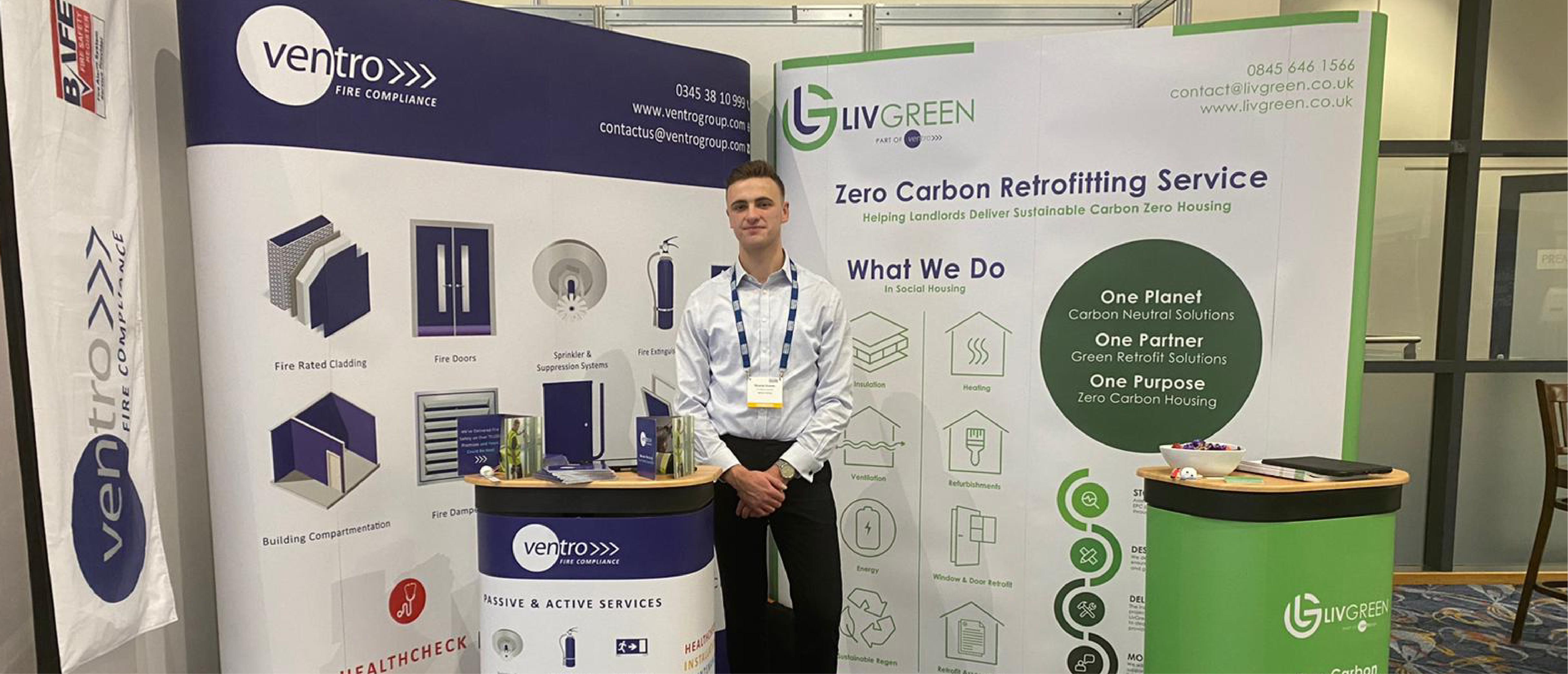 Round Table Events
A lighter way to connect and share with others. A chance to speak to like-minded individuals bringing new opportunities and providing current, up-to-date industry knowledge.
Also, you can't say no to coffee and cake!
Now's the Time to Take Care of Fire Safety
Speak to an Expert