Competent and accredited teams delivering the highest quality work
Over the last 15 years there have been several disasters which have caused significant changes in fire safety regulations, noticeably the tragedy of Grenfell in June 2017 and previously Lakanal House in 2009. Dame Judith Hackett mentioned in the "Hackett report" that radical reform was needed as systemic failures of the industry caused additional loss of life in both tragedies. Many of these reforms will place an even greater importance on competency and accreditations for organisations.
At our Building Safety Masterclass, we asked our key speakers, 'What are the practicalities related to managing competence in your portfolio?'
Building A Safer Future Charter
Dame Judith Hackitt identified the failure of leadership and culture as a key contributing factor to the Grenfell Tower incident. A direct government response led to the formation of the Industry Early Adopters Group. The group comprises councils, contractors and building associations.
They created the Building a Safer Future Charter, which aims to action positive culture and behavioural changes across the industry to achieve a safer building system.
The Charter consists of five commitments demonstrating initiatives to protect life by putting safety above all. Commitments are a vital mechanism that makes up the Charter, covering all aspects of building safety attitudes and culture.
Commitment 1

Collaboration for Culture Change

Commitment 2

Transparency for Building Safety

Commitment 3

Putting Safety Above Costs

Commitment 4

Put Residents at the Heart of the Planning Process

Commitment 5

Set Out and Communicate Clear Responsibilities for the Accountable People
To provide you with total peace of mind, we maintain the highest accreditations and training available in our industry.
As a third-party accredited organisation, we pride ourselves on having the correct accreditations in place before carrying out any service. Our accreditations and memberships demonstrate and highlight our commitment to the highest standards across all areas of our organisation.
"

There is no doubt at all that competence and accreditation is going to be a major feature of the future."
Dame Judith Hackett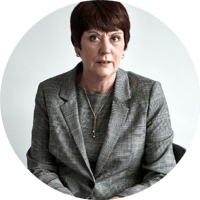 Complying with fire safety is a crucial responsibility for building owners and managers. The primary law regarding fire safety is the Regulatory Reform (Fire Safety) Order 2005. The order provides a framework for regulating fire safety in all non-domestic premises, including workplaces and the parts of multi-occupied residential buildings used in common in England and Wales.
The order applies to almost all buildings, places and structures other than individual private homes. These premises include blocks of flats, other multi-occupied dwellings and buildings used as a workplace.
Those affected by the Fire Safety Order include:
The Responsible Person of a premises
An employer or someone self-employed within a premises
Someone responsible for a part of a dwelling used for business purposes
A charity or voluntary organisation
A contractor with a degree of control over a premises
Someone who provides accommodation for paying guests
The Fire Safety Act was introduced in 2020 and officially became law in England and Wales in April 2021. It's aimed to close any loopholes in the Regulatory Reform (Fire Safety) Order 2005 and ensure residents and all other occupants feel safer in their homes.
The Fire Safety Act has made amendments to the Regulatory Reform (Fire Safety) Order 2005. It's crucial for any building owner or the Accountable Person to be aware of these amendments and have a clear understanding of what's included in the Fire Safety Act.
Find out more about the Fire Safety Act and what it means for you by reading our blog.
The Building Safety Act granted Royal Assent on 28th April 2022. The new Act brings sweeping changes to how firms plan, design and construct buildings. For leaseholders, The Building Safety Act means greater protection under the law against legacy fire safety standard shortfalls.
There are various aspects of your building's fire safety that will change. But before making any changes, you'll need to assess the condition of the building. Make sure to consider:
The relationship with your building occupants
The construction of the building and standards held when it was built
The practical specifications of your building
The building's construction and any details of historical refurbishments
Details about the interior of the building
Information on maintenance and inspection history
To find out more about the Building Safety Act, download our Building Safety Act Checklist here.