The Ultimate Guide to Fire Door Maintenance & Inspection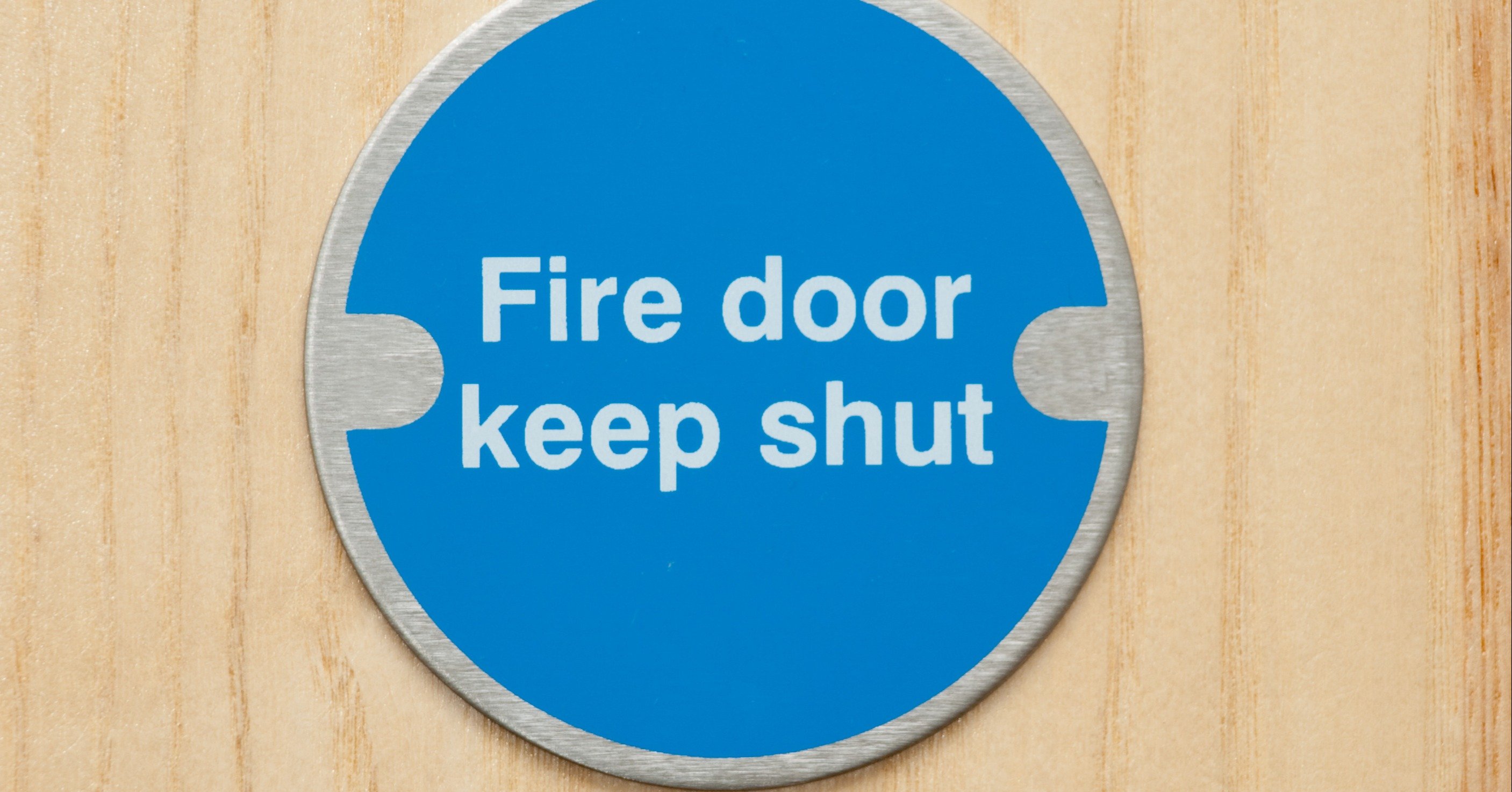 Fire doors are an integral part of a building's passive fire system. They're designed to compartmentalise a building to prevent smoke and fire to stop it from spreading at speed.
The 'Accountable Person' is responsible for maintaining fire doors and ensuring they're regularly inspected. This article will explain how often fire doors should be inspected and the process you should follow to meet UK regulations.
How Often Should Fire Doors Be Inspected?
Fire doors should be regularly checked to make sure they function correctly and will perform to their designed standard in the event of a fire.
Government guidance refers to the need for fire doors to be routinely checked and maintained.
The British Standards recommend carrying out periodic checks at least every six months.
If your fire doors are situated in a newly occupied building, it may even be best to perform checks more regularly than this during the first year of use.

Once you've inspected each of your fire doors, you then have a duty of care to ensure they're maintained to the highest standard and remain compliant.
Working with a professional fire-stopping business can make a real difference here. Not only will they support you in running health checks to assess what's required, but they can also perform ongoing maintenance on your fire doors and provide you with total peace of mind.
Who Is Responsible for Managing Fire Door Safety?
The Regulatory Reform (Fire Safety) Order 2005 states all non-domestic premises in the UK have a legal obligation to place their fire safety management on an 'Accountable Person'. This also includes the communal areas of flats and the flat entrance doors.
Fire door maintenance and inspections are vital aspects of fire door safety. Therefore, it's on the 'Accountable Person' to ultimately manage this responsibility.
The 'Accountable Person' will have to follow specific procedures for fire door safety. Some of these include:
Undertaking a risk assessment on fire door equipment
Make sure fire door equipment is maintained in an appropriate state, in efficient working order and in good repair
Keep on top of fire door regulations so the business always remains compliant
Cooperating and coordinating with other 'Accountable Persons' to maintain fire doors to the highest standard
There are several steps you should follow when carrying out a fire door inspection. Read on to learn what these steps look like and why they're so important.
What Should the Inspection Process Look Like?
Fire Doors are essential in all buildings and must be regularly inspected, tested and maintained to meet the requirements of article 17 of the Regulatory Reform (Fire Safety Order) 2005.
There are several steps the Accountable Person should follow when undertaking fire door checks, from installation through to maintenance.


Installing Your Fire Doors
The 'Accountable Person' must lead the specification and installation of the fire doors on your premises. An incorrect installation can leave your business compromised if a fire occurs.
There are different types of fire doors available. They vary in materials, frames and seals, so be sure to research and understand the pros and cons of each.
You should always work with a professional fire safety expert to install your fire doors for you. They'll be able to offer guidance on the best types of fire doors for your premises and also ensure the fire doors are correctly installed so you remain compliant.
We've written an article that explains how internal fire doors are fitted and outlines some of the different options available. You can read it here.


Maintaining and Inspecting Your Fire Doors
Maintenance checks should regularly be carried out on your fire doors to ensure they're compliant. There are several elements you should check during an inspection and these include:
The door frames: Look out for any damage or major defects in either the door leaves or frames. If any appear, the door should be replaced by a certified manufacturer
The glazing: Some fire doors have glass vision panels. If the glass is cracked or broken, again, it's crucial the door is replaced immediately
Closing and opening devices: When you're running an inspection, be sure the fire doors can open and close correctly. Check for wearing of the ironmongery, including hinges and latches as well
Similar to the installation of a fire door, you should always work with a professional when it comes to maintaining them too. They'll have the knowledge and know-how to make sure you always achieve true fire safety.


Are You in the Know About Fire Door Regulations?
When installing and maintaining fire doors, you must be up to date with the latest regulations. The Building Safety Act has been designed to improve building and fire safety in England.
These regulation changes are essential to know about and that's why we've created a helpful guide that explains everything you need to know, from the background of the Act to what it means for the Responsible Person.
It's available to read below.
Sign up for fire safety updates
You'll receive all the latest news and blogs straight to your inbox.