Understanding Residents of High-Rise Buildings Views on Fire Safety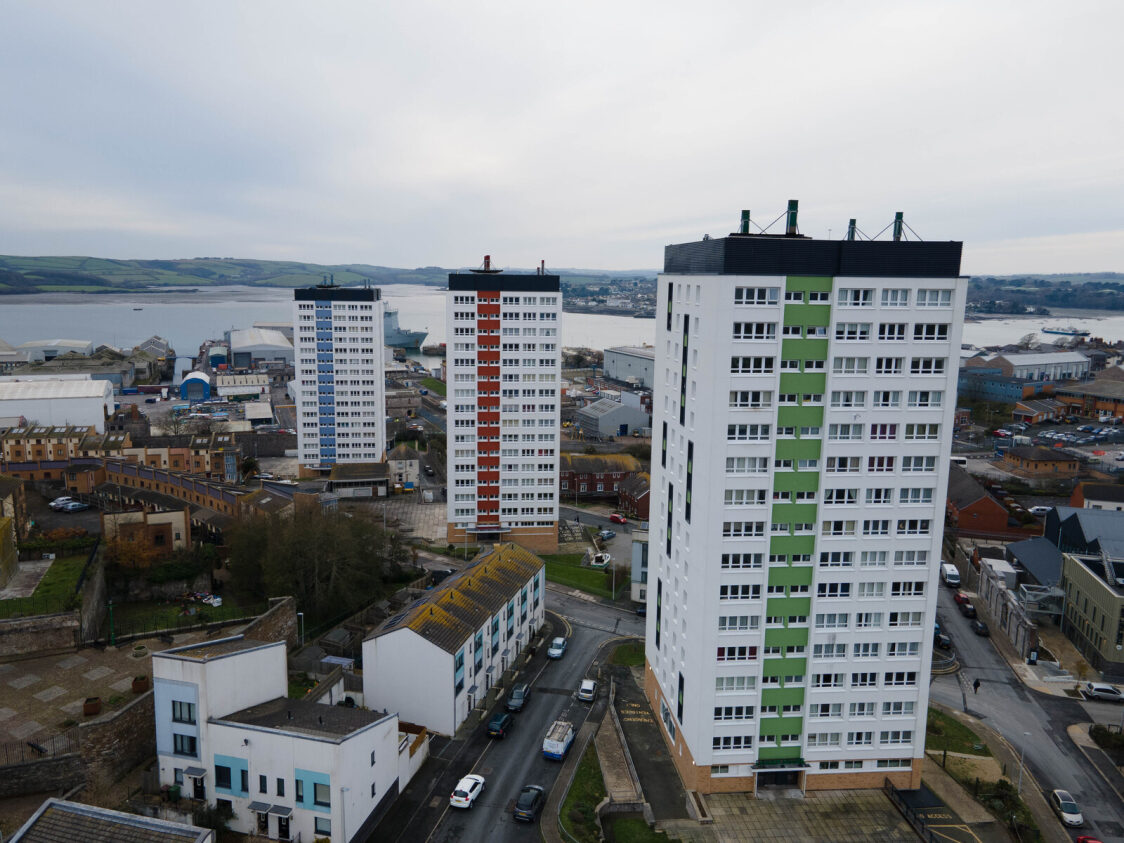 Recent research completed by the Building Safety Regulator sheds light on the perspectives and experiences of residents in high rise buildings, offering valuable insights into their experiences and thoughts. With resident engagement becoming increasingly important, this report provides valuable insights into where improvements can be made.

Resident engagement is a key pillar of the Building Safety Act (2022), the report highlights that the industry still has some clear improvements to make. In this blog, we will explore some of the key facts from the report and what they mean for the fire safety industry, what the building safety act recommends and how the industry can work to improve these statistics. The insights into the reports are provided in standard text, whilst legislative comments have been included in bold and italics.

If you're interested in reading the full HSE / BSR report then it can be found here
Engagement and Satisfaction
Owner-occupiers and long-term social tenants show higher engagement levels with their fellow residents and landlords. However, satisfaction levels with building management are mixed, with only 50% expressing satisfaction. This dissatisfaction stems from poor communication, lack of transparency, and unresponsiveness of building stakeholders​​.

The Building Safety Act mandates the establishment of a transparent engagement strategy to address safety concerns raised by residents, providing them with opportunities to engage in decision-making and ensuring access to crucial building safety information.

The PAP should strive to make the residents' engagement strategy transparent, easily accessible to residents, and establish an open feedback process to facilitate direct input from residents.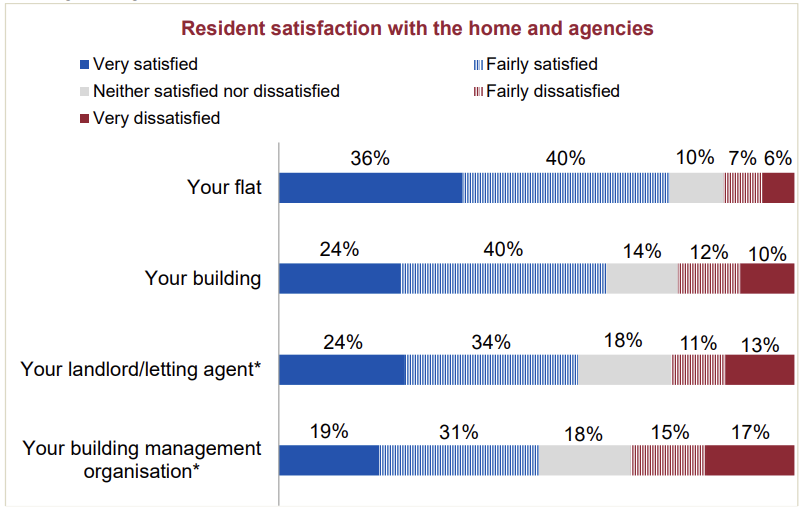 Perceptions of Fire Safety
Residents' understanding of 'building safety' predominantly revolves around day-to-day security and health threats, such as crime or broken facilities. Surprisingly, fire safety is not flagged as a primary concern, despite its significance. This finding suggests a gap in awareness or perhaps even a sense of complacency regarding fire risks​​ in high rise buildings. Despite this, a massive 17%, roughly 1 in 6, of all surveyed residents said that they did not feel safe from fire risks in their homes.

By keeping residents informed of works that are being carried out, fire safety strategies for the building, as well as emergency procedures, residents should feel safer in their homes. This should be provided to all residents in high rise buildings as part of stated in the building safety act 2022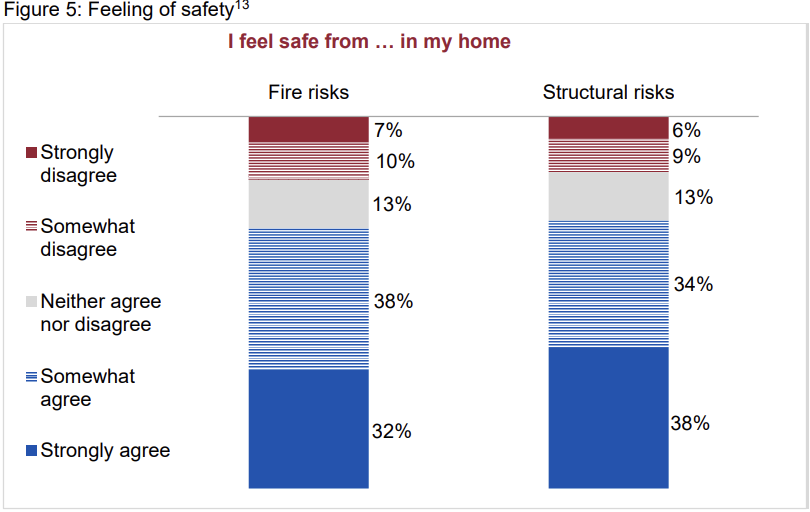 Awareness and Responsibility
When discussing fire safety, 73% of residents feel they bear responsibility in some way or another. This disparity underscores the need for increased awareness and education on who is responsible for fire safety issues​​.

Somewhat worryingly 19% of social renters do not know who is responsible for fire safety in their building, with a further 13% stating that they are not responsible in any way for fire safety in their properties.
While landlords are obligated to fulfil their legal fire safety responsibilities and ensure the duty of care to their tenants, the onus of preventing fires in rented properties also rests on tenants. It is essential for tenants to take proactive measures to minimise fire risks throughout the property. Effective communication between landlords and tenants can play a crucial role in achieving this goal.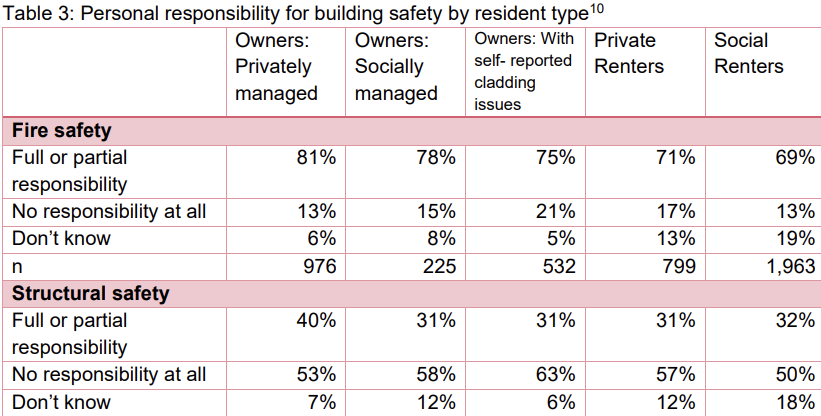 Knowledge and Reporting of Safety Concerns
In the realm of building safety, knowledge and preparedness is essential for when emergencies do happen, ensuring that protocols are followed and the safety of all is considered. While 42% of residents feel knowledgeable about emergency procedures, 38% know only a little. The reporting of safety concerns is similar, with 38% feeling well-informed about how to report these issues.

35% of residents do not know where to find fire safety information about their premises which is alarmingly high.
The Building Safety Act 2022 mandates that responsible persons In all multi-occupied residential buildings with 2 or more sets of domestic premises must provide all residents with relevant fire safety instructions, which will include instructions on how to report a fire and any other instruction which sets out what a resident must do once a fire has occurred, based on the evacuation strategy for the building.

Also for all buildings over 11m / 7 storeys buildings must install and maintain a secure information box in their building. This box must contain the name and contact details of the Responsible Person and hard copies of the building floor plans.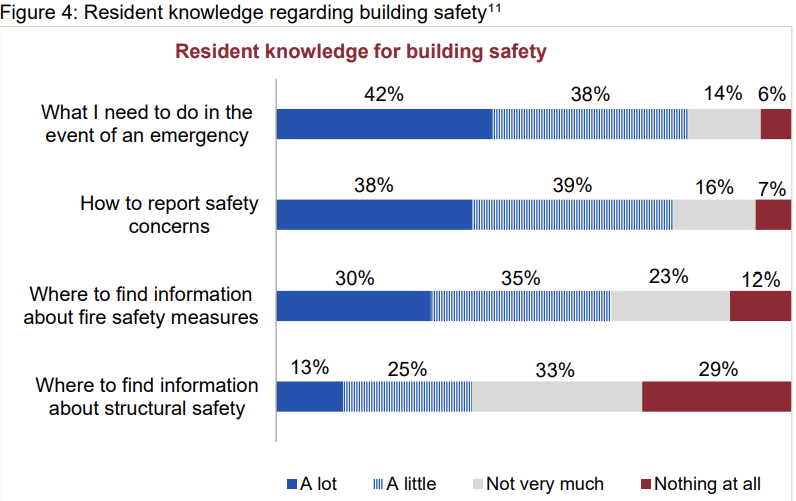 Experiencing and Prioritising Safety Issues
About 51% of residents have experienced building issues in the past year, with 18% relating to fire safety. The most common fire safety concern is flammable cladding. Interestingly, residents tend to prioritise day-to-day issues like health concerns or utility problems over fire safety, indicating a need for increased fire safety visibility and education​​. What's more concerning however is that of the 813 people surveyed who had reported a fire safety issue, a huge 45% (roughly 365 residents!) felt the issue had not been resolved . This will likely exacerbate any fire safety concerns that those residents will have, leaving them feeling unsafe.

In managing a complaints system, the PAP must guarantee that residents are informed about the procedure for expressing their concerns and how these concerns will be handled as outlined in a complaints policy. At the very least, a comprehensive complaints policy should cover details on how to submit a complaint, the criteria for a 'relevant complaint,' the stages involved in the complaint process, and the possible resolutions. Guidance on initiating a building safety complaint should be prominently displayed in the common areas of the building, and preferred communication methods should also be taken into account.

If a complainant is dissatisfied with the resolution of their complaint, they have the option to elevate the matter to the Building Safety Regulator, which will make the ultimate determination on whether the complaint was addressed promptly.


Confidence in Problem Resolution
The report demonstrates that there is a moderate level of confidence among residents regarding the resolution of fire safety problems, with 65% feeling confident about effective problem-solving. This confidence level suggests there is significant room for improvement in building management's responsiveness and residents' trust in safety protocols​​.

The complaints policy should outline the timelines for addressing complaints and concerns and provide information on the procedure for a complainant to contest a decision. Collaborating with the relevant Accountable Person(s), the PAP is required to promptly communicate the planned steps for resolving the issue and the anticipated timeframe for resolution to the complainant.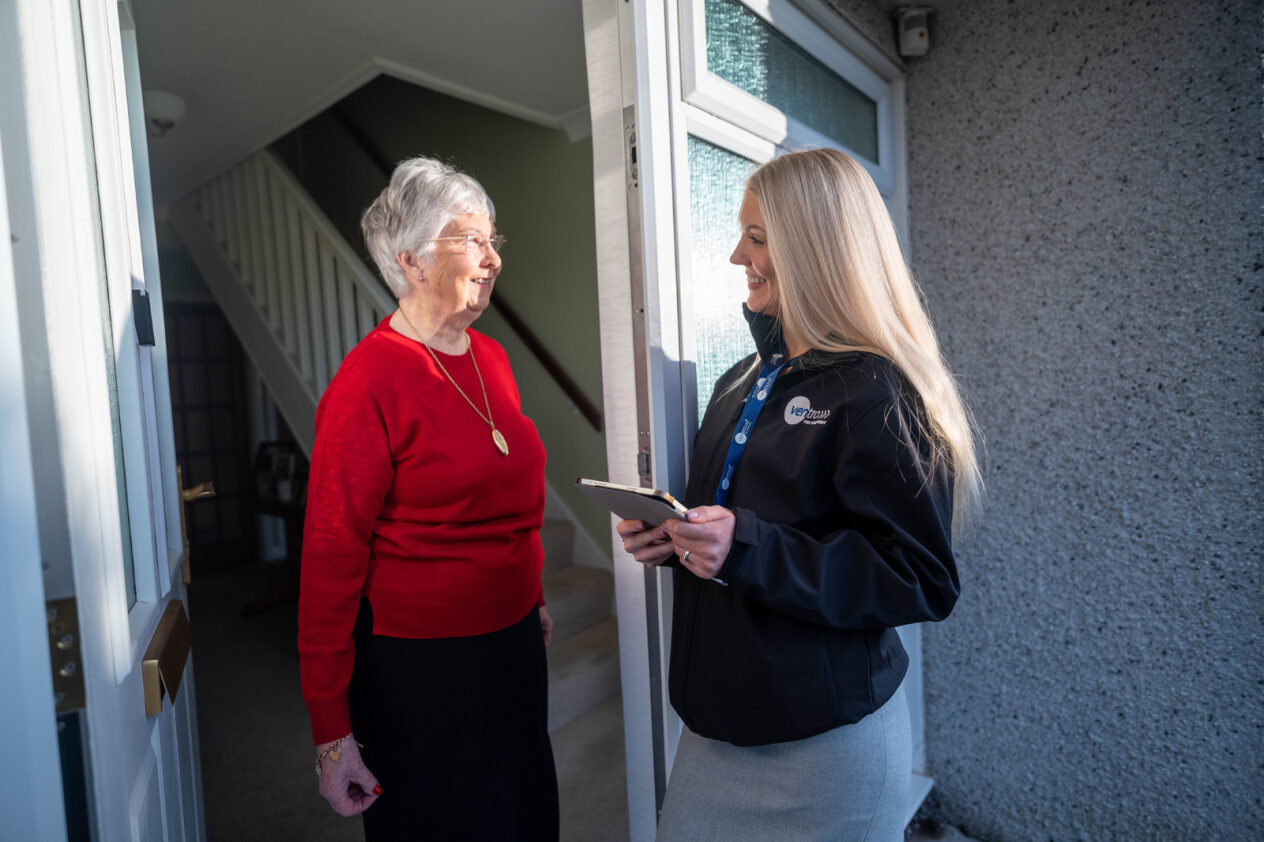 Ventro Group have created our Resident Engagement Strategy as a recognition of the importance these engagement strategies have on making residents feel safe and informed. Our commitment to working with our clients and their residents is consistently at the forefront of our minds. If you would like to speak to one of our consultants about resident engagement strategies then please contact us on the button below.
The insights gathered from high-rise residents reveal a complex landscape of fire safety perceptions and practices. It's clear that while there is a general awareness and concern for fire safety, there are gaps in knowledge, engagement, and satisfaction with residents. Addressing these areas through better communication, tailored education programmes, and more responsive management can significantly enhance fire safety in high-rise buildings, making them safer for everyone who calls them home.
Sign up for fire safety updates
You'll receive all the latest news and blogs straight to your inbox.