Fire Sprinkler Requirements for Residential Buildings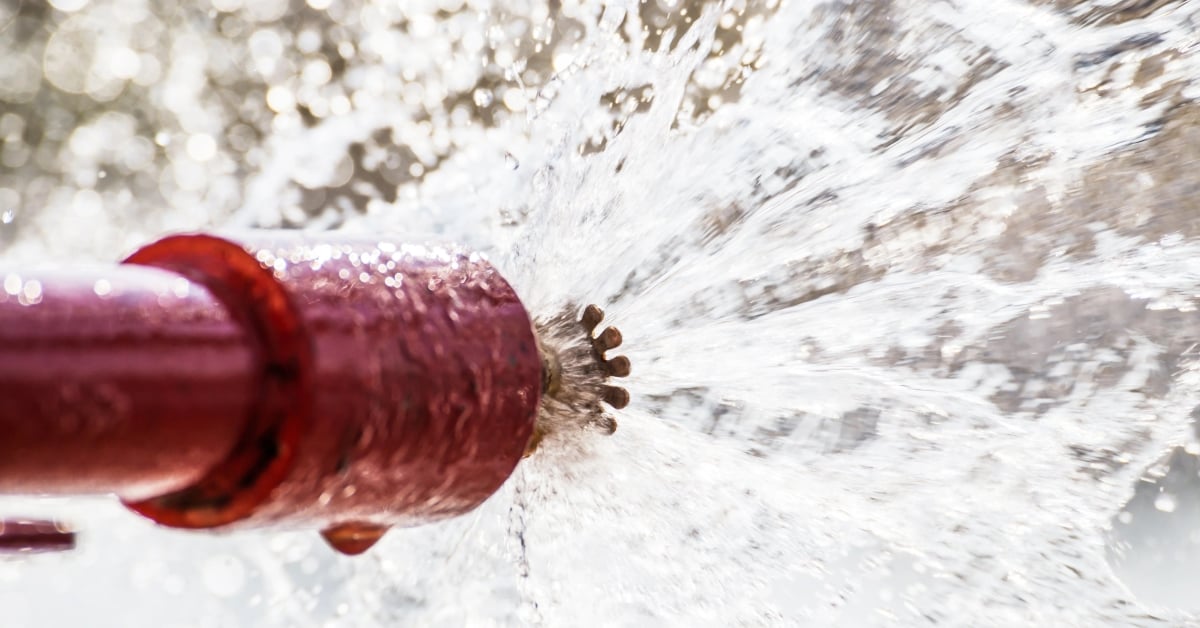 Fire sprinklers have an essential role in a high-rise building's active fire protection system. However, for many years,
Statutory Guidance
stated only buildings taller than 30 metres and constructed since 2007 were recommended to have sprinklers fitted.
Since then, legislation has changed. For the Accountable Person, it's important to know what changes have been made to fire sprinkler legislation and whether it applies to their premises.
You should also know where these sprinklers need to be installed on your premises and understand how to install them properly. This article will cover everything you need to know.
What Changes Have Been Made to Fire Sprinkler Legislation in the UK?
Fire sprinklers are designed to save lives. This is because they can prevent the spread of fire throughout a building, ultimately giving people more time to evacuate safely. For this reason, high-rise residential buildings must have them installed. Is there specific criteria your building needs to meet before it becomes law to install fire sprinklers?
In 2020, Statutory Guidance in Approved Document B (Fire Safety) Volume 1 was updated by the Department for Levelling Up and House & Communities.
The update states sprinkler systems should be fitted throughout blocks of flats with a top story more than 11m above ground level. Additional types of premises need to follow this updated legislation in line with the BS 9251. These include:
Individual dwellings
Houses of multiple occupancies
Boarding houses
Residential care premises
Therefore, if you're theAccountable Person for newly formed accommodation that falls above the new 11m triggered height, your premises will likely need to be fitted with fire sprinklers among a range of other fire protection equipment. These include:
We've written an article that delves deeper into the latest building safety legalisation. It's available to read below.
What Does This Mean for the Accountable Person?
If you're the Accountable Person for a building that falls above the 11m threshold, you'll need to implement a plan to ensure fire sprinklers are installed onto your premises.
The first step is to undertake a fire risk assessment to determine fire hazards. From there, you can decide if there's any additional fire equipment that needs installing alongside the fire sprinklers to mitigate these hazards.
A range of fire sprinkler systems is available for high-rise buildings, including wet pipe systems and dry pipe systems. Although wet pipe systems are the most commonly used, it's recommended you work with a fire safety expert who'll advise you on which option is best for your particular premises.
Once you've chosen the type of sprinkler system for your premises, the next step involves establishing the areas they need to be installed. Within the Approved Documents, it's noted that sprinklers in residential blocks of flats don't need to be provided in common areas when these are fire sterile.
Finally, you'll need to install the fire sprinkler systems and ensure they're regularly maintained. Like most fire safety equipment, only someone with the relevant experience should install the sprinklers.
If the sprinkler system isn't installed correctly, it may not work in the event of a fire. Not only could this impact the safety of your residents, but it could also leave you in a position of negligence.
We get it. Keeping up to date with building safety legislation can be difficult. You're busy balancing lots of different tasks and don't have the time to read through jargon and datasheets.
The Building Safety Act is the latest piece of legislation on the horizon, as it's predicted to receive Royal Assent this year, with changes coming into effect in the next 12 to 18 months.
Learn More About the Act and What You Need to Be Prepared For
We've put together an extensive resource that covers everything you need to know about the Building Safety Act. The resource takes a deeper look into the background of the Act and the reasons it's set to come into effect.
As well as this, the resource outlines the different types of buildings the Act applies to and how the Accountable Person can be prepared in order to achieve compliance.
Ready to get started? Access your own copy of the resource below.
Sign up for fire safety updates
You'll receive all the latest news and blogs straight to your inbox.