Chimney Fire Safety Week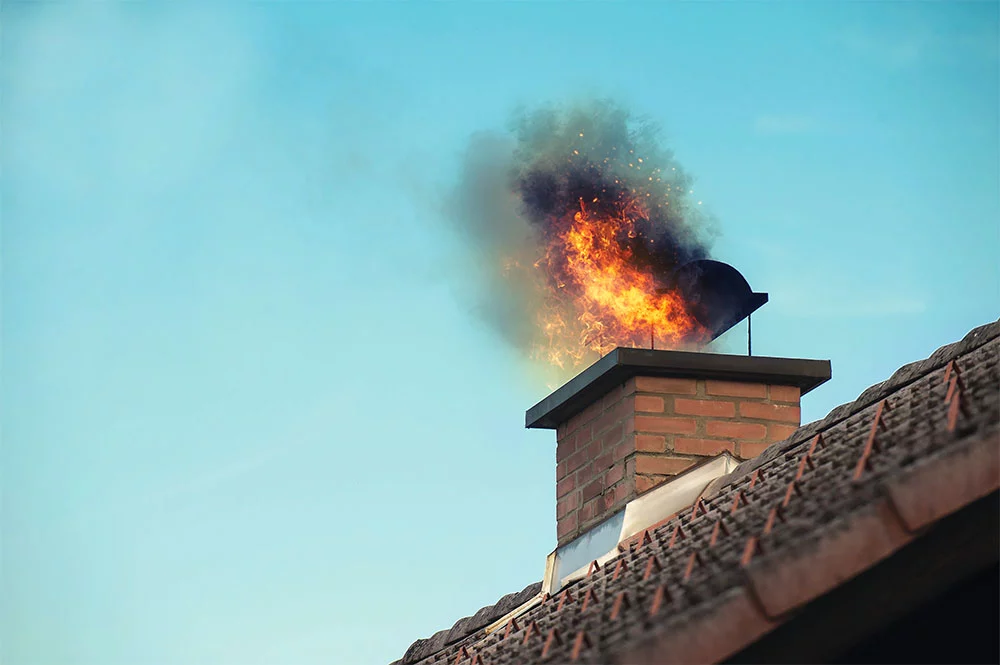 Chimney Fire Safety Week is back another year and this year Ventro is proud to be supporting it. Follow us this week as we help raise awareness of chimney fires and encourage consumers to take action. Focusing on the importance of chimney sweeping, maintenance and quality of fuel usage.
Awareness and Action
This campaign was created to raise awareness of chimney fires and encouraging people to take action. Over the last few years, chimney fires have been slowly decreasing, with figures showing that over 40% of chimney fires in England take place over the three months of January to March. You may think that Chimney Fires aren't a regular occurrence, however there are still 3,105 chimney fires in England each year. By creating awareness and making sure that people know what they can and need to do in order to minimise and stop the risk of chimney fires happening.
This years Chimney Fire Safety Week is also supported by HETAS and Woodsure who have supplied a bank of resources for companies which are supporting this week to utilise and share.
Things you can do to help minimise and stop the risk:
Avoid slumbering your appliances
Never leave a fire unattended
Never store fuel next to the appliance
Regularly test your smoke and CO alarms
Making sure your chimney is swept yearly
Keep chimneys, flues and appliances clean and well maintained
Be careful when using open fires to keep warm. Make sure you always use a fire guard to protect against flying sparks from hot embers
Never interrupt the air supply by blocking air vents or air bricks
You may ask how often should my chimney be swept?
Well, this all depends on the type of fuel you are using:
Smokeless fuels – at least once a year
Bituminous Coal – at least once a year
Wood – Quarterly when in use
Oil – once a year
Gas – once a year (register to Gas Safe Register)
The Takeaway
Ventro are the go-to third party accredited fire safety specialists and offer a unique three step approach in the Health Checks, Remedial and Installation Planned Programs of Works, and Regulatory Routine Maintenance of fire compartmentation. Our three step approach ensures that buildings are not only brought up to compliant standards but are also kept that way. Find more information here on Fire Compartmentation or any of our other Fire Compliance Services. Or please get in touch with one of our fire safety specialists by email at contactus@ventrogroup.com or by phone on 0845 38 10 999.
*Information source of text & graphics, HETAS
Sign up for fire safety updates
You'll receive all the latest news and blogs straight to your inbox.