Why the 'Golden Thread of Information' Is at the Forefront of the Building Safety Act (Formerly Bill)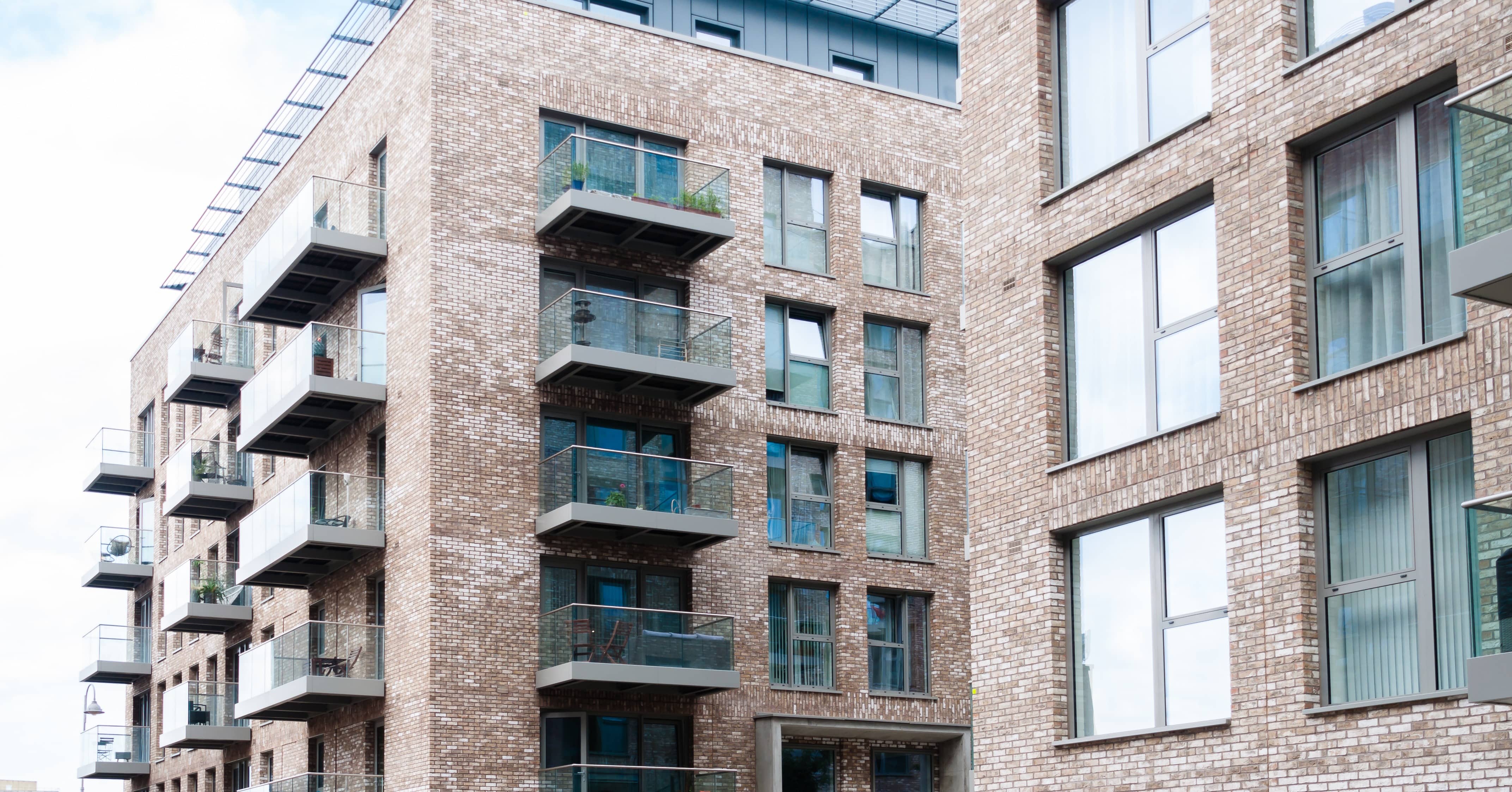 The Grenfell Tower fire tragedy undoubtedly highlighted the need for enhanced residential safety across the nation, along with ensuring correct data records for buildings are kept and maintained.
In her Independent Review of Building Regulations and Fire Safety, author Dame Judith Hackitt recommends approaching residential buildings as a single entity or a "system encompassing sub-systems." The document also suggests that a holistic "approved document" should describe the system in detail, as well as outline the way it operates, how it was designed and built, and what security layers are in place.
Following the 'Hackitt Report's' presentation to the government, Parliament said they would adopt Hackitt's recommendations in full, leading to the Building Safety Bill being published. This Building Safety Bill became an act in 2022, calling for the implementation of the golden thread of information — a lifeline for residential building safety. This blog looks at what Building Safety Regulators and the Accountable Person should know about compliance with the new Building Safety Act.
The Need for a More Reliable, Accurate Communication and Data Storage Strategy
One of the findings of the Hackitt Report noted paperwork and documentation related to residential buildings have been sparse and scattered across a range of institutions, offices and records. For example, construction companies might keep a copy of the final design of a building, but this isn't always retrievable.
With so many parties involved and multiple hurdles to overcome when tracing essential documentation, risk management had become unnecessarily complicated. When an accident happened, it was challenging to pinpoint responsibility for the building's fire safety and collate all the necessary information.
Also highlighted by Dame Judith Hackitt was that all high-risk, complex construction projects — including high-rise residential buildings — should have a 'golden thread' of information in place.
What Is the Golden Thread of Information? The New Framework at a Glance
Some of the principles of the golden thread include:
Documentation should prove the building has always been compliant with building regulations since its conceptualisation

The information is always kept up to date and reviewed after each project, refurbishment or upgrade.

Examples can include

fire door improvements

or fire-stopping works to new services being installed.

A digital trail of information that is stored, managed and maintained. Examples of the digital aspect can include

smoke ventilation

and fire alarm maintenance records

Access to the documentation of

fire door maintenance works

and asset tagging

The golden thread applies at all stages of a building, through its design, construction, occupation and beyond
It accounts for other aspects that contribute to the building's safety, including nearby buildings, the proximity of emergency services and the safety culture and resident engagement level
The golden thread should always be immediately accessible by authorised people such as the Accountable Person.
The Goal of the Golden Thread of Information
The main goal of the golden thread model is to raise the standards of residential safety through accountability and accessibility of complete, reliable and up-to-date information. But this framework also aims to boost the feeling of security among the building's residents and promote a shift in culture towards safety. One of Dame Judith Hackitt's suggestions to achieve a culture where residents "are safe and feel safe" in their homes.
What's more, this framework will allow for the information collected throughout each stage of a building's lifespan to be retrievable and shareable at all times.
How Is the Golden Thread of Information Implemented?
Implementation of the golden thread refers to the information collected and the information management process to make this information accessible, accurate and trustworthy. This comprehensive system would also encapsulate all the details needed to keep the building safe, including the contact details of the Accountable Person and the steps that have been taken over time to improve safety.
The golden thread framework applies to all complex or high-rise buildings in scope, both new and occupied, and is likely to leverage digital planning tools such as the Building Information Modelling (BIM) system.
From the implementation of the new 2022 Building Safety Act onwards, the golden thread system will be applied from the very early stages of a building, collecting information about its design, original plans and contractors who collaborated on the project.
The framework will then develop through subsequent gateways:
Gateway one: Planning (Principal Designer)
Gateway two: Construction (Principal Contractor)
Gateway three: Occupation (Accountable Person)
How Can the Golden Thread of Information Improve Fire Safety Across the UK?
Some of the fire safety improvements of implementing the golden thread are:
Accuracy and trustworthiness
Increased feeling of safety and security among residents
Cultural shift
Becoming a single source of truth
Secured by digital and physical protocols
Accountability
Understandable and consistent
Accessible
Longevity, durability and providing the shareability of information
Relevant and proportionate to the building
1. Creating a Reliable Thread of Information From the Building's Design to Its Occupied State and Beyond
It's estimated that a newly built home should last at least 60 years. However, this longer lifespan can make it hard for building managers and residents to know how their building was built and what safety standards it meets.
Gathering information from the build stage of new buildings, collating the golden thread of information will assist in ensuring this building information is readily available.
2. Increased Sense of Safety Among Residents, Leading to Increased Resident Engagement
While the Accountable Person and Building Safety Regulator play an essential role in determining the level of safety of a specific building, the way the building's residents engage and interact can be just as impactful.
The new Building Safety Act specifies that each high-rise building should have a Resident Engagement Strategy in place to ensure residents actively keep the building safe, report fires promptly and follow safety best practices.
3. Building an Accessible, Reliable and Easy to Interpret Single Source of Truth
Information relating to complex real-estate projects — including construction companies involved in various projects, safety managers, residents, refurbishment projects and materials — can be difficult to retrieve if planning documents such as floor plans and blueprints can only be found in hard copy.
Because of this, in the event of a fire, it becomes tough to pinpoint who's responsible for the lack of safety in a building. The golden thread aims to resolve this issue by becoming a one-stop source for all data regarding a building. In particular, the information is to be accessible, up to date and easy to interpret.
When partnering with Ventro, our building maintenance dashboard offers the perfect overview of the most critical metrics you need at a glance, making it the perfect system to collate all the data for your building in one place. Some of the benefits include:
Receive and view operative site reports in real time
See current jobs that are outstanding
See the scheduled dates of every job
Access to full data for the building including invoicing, estimates, and O&M manuals and certification records.
Access every building's data using just one login
The portal is encrypted and GDPR compliant to ensure data is secure



Implementing the Golden Thread of Information Within Your Buildings
Implementing the principle of the 'golden thread' of information will streamline the accessibility and quality of information for buildings across the country.. But introducing it into your buildings can be complex, with data in multiple formats and often stored in different places and systems. Now that the Building Safety Bill has become an Act, we want to equip you with all the information you need to get prepared for the law.
To help you, we've created a Building Safety Act checklist with all of the critical factors you need to consider. Get your free copy today using the button below.
Sign up for fire safety updates
You'll receive all the latest news and blogs straight to your inbox.