The Importance Of A Resident Liaison Team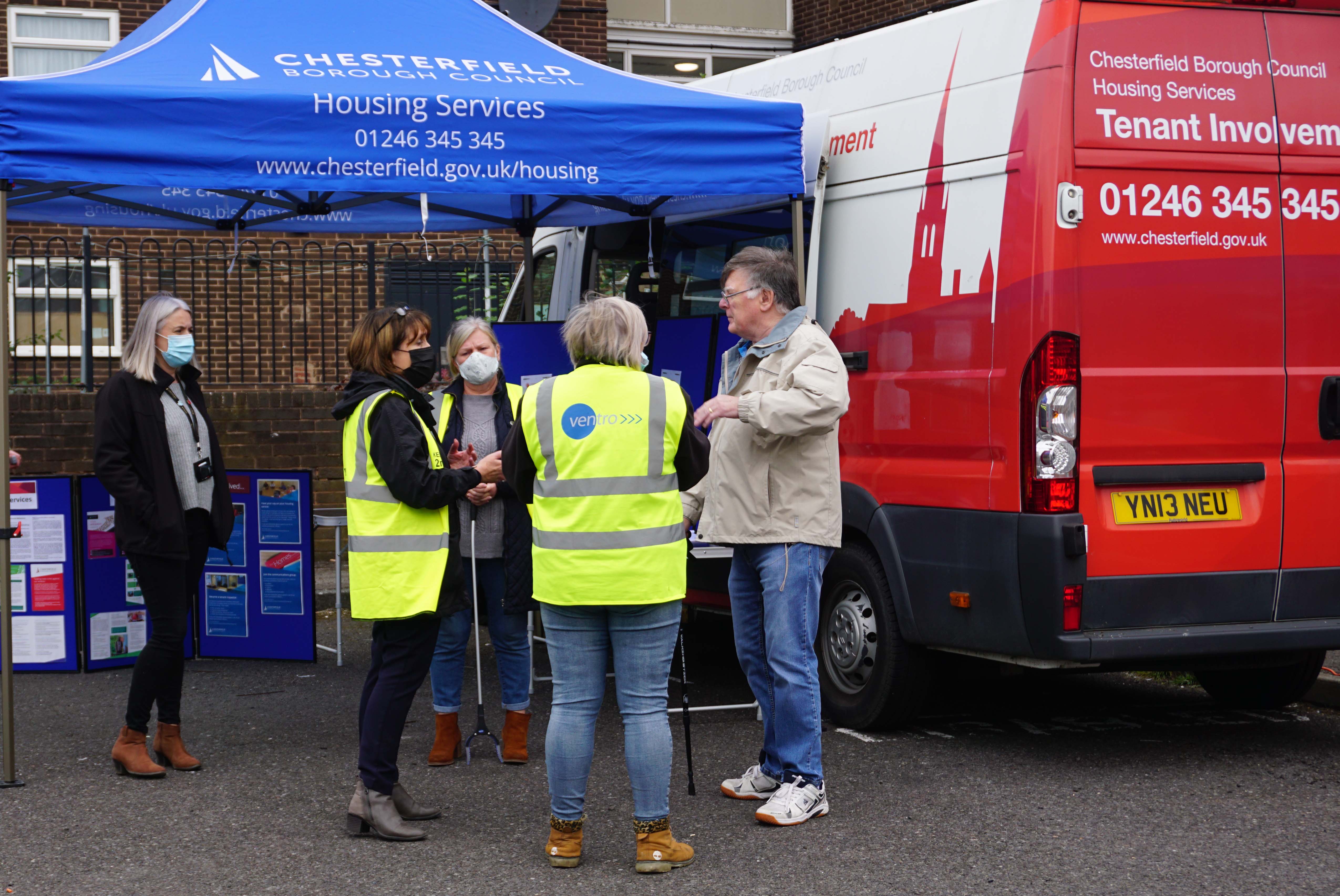 Resident safety
As a sector, we must operate in a way that accommodates the needs of residents while still working efficiently to project timelines. Whilst projects are in operation on residential sites, every resident should expect:

To feel safe in their homes
To have complaints dealt with quickly and fairly
To be treated with respect
To have good quality homes with top quality works provided to improve their homes
To live their lives with minimal disruption
The importance of a Resident Liaison Team
Residents' trust is key to achieving a smooth project when an external organisation has to come into someone's home to carry out work. Resident Liaison Officers are the key points of contact that link the community to internal teams. Putting in place Resident Liaison Officers provides peace of mind to both organisations and residents that they will be accommodated for throughout the process so that any questions they may have are answered promptly.
Key roles of Resident Liaison Officers include:
Assessing the individuals' needs.
Explaining the schedule of works.
Answering any questions the resident may have.
Informing of the appropriate contact should the resident have a complaint.
Keeping in touch throughout the project, broadcasting updates to all residents where necessary.
Collecting and listening to resident feedback
Collecting resident feedback is crucial; however, listening and acting on it is another step up. The social housing sector relies on satisfaction feedback. It needs to reflect and facilitate continuous improvement while enabling social housing organisations to fulfil their social purpose.

There are multiple ways a business can collect resident feedback, from postal and phone surveys to face-to-face feedback collections. Whether these are done in-house or externally, they all prove effective ways of gathering data. A recent study conducted with 39 organisations and 20 individuals from 2020 demonstrated how they collected, used and analysed resident feedback. The results showed
97% - overall satisfaction, 41% - Net Promoter Score, 23% - Customer effort and 18% - UK Customer Satisfaction Index.

After feedback has been collected, what you do with it going forward is what matters the most—focusing on how you will use it to improve your services. Firstly, inform the residents of the results of the feedback exercise. Secondly, let them know what you have done about it. Develop a strategy in which you can alleviate the common issues the residents have raised, in turn creating a better, more communicative, involved relationship with the residents.

To make the process from start to finish as smooth as feedback can be, ask yourself these simple questions and you'll be on the right track.
Why are you collecting resident feedback?
Who are you collecting feedback from?
How are you collecting resident feedback?
Which metrics do you need to use?
What are you doing with resident feedback?
Overall, you want to create a virtuous circle of feedback. You provide a service, residents respond, you improve, you tell them how you've improved the service, they respond, and so on. Feedback is crucial and can be put to more meaningful operational use.
The efficiency of projects with Resident Liaison Officers

A project with a Resident Liaison Officer is guaranteed to be more effective and productive than a project without one. A Resident Liaison Officer understands the needs of the residents, therefore, can notify and adjust work accordingly. Acknowledging each difference, what works for one resident may not for another. It is vital to adapt to the individual's needs and make the project impact them as little as possible. Therefore, allowing the project to run smoothly, with all resident's needs taken care of, completing the project on a high, positive note.
Engaging with residents face-to-face

The last two years have been a challenge for many businesses in most areas—one of the highly affected areas being face-to-face engagement with residents. Due to various COVID-19 restrictions, levels of engagement were down to a minimum. We are now able to pick this back up now and explore other ways to support the residents. One of the ways in which we can engage face-to-face is by holding resident engagement days. A resident engagement day involves meeting the residents on site at their housing estate to greet them as an opportunity to allow them to ask any questions they may have and improve the relationship. This also improves the personability of the organisation performing the works.

Engaging with residents face-to-face can build relationships, improve satisfaction, reduce complaints, and provide a better understanding of public expectations. To develop a positive experience, the engagement with residents must be representative, honest, meaningful, timely, accessible and complete. This results in working closely with residents to build on trust, value and confidence.
Sign up for fire safety updates
You'll receive all the latest news and blogs straight to your inbox.