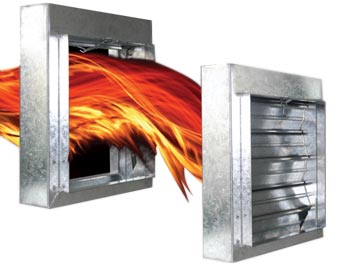 What Makes Ventro's Fire Dampers Essential?
Our fire dampers are a vital part of the wider compartmentation strategy, which helps limit and extinguish a fire without further damage. Our range of smoke dampers protects all environments and can be set electrically or manually.
Our Approach to Identification, Installation and Maintenance
At Ventro, we believe sufficient fire safety and prevention is critical for any building — not only for keeping the property safe but also for lives. Our holistic approach to fire compliance makes us go above and beyond. We ensure a building is safe and compliant with the latest regulations.
Our approach to fire risk action will give you peace of mind that your building is safe. Our simple three-step process at Ventro ensures fire checks are for safety and compliance.
Identification: We identify where and when the fire dampers need installing and what we can do to make ventilation systems safe from fire penetration. This includes an extensive survey with Ventro every five years.
Installation: Our end-to-end project management process provides a full turnkey solution for fire damper installation. We install the highest quality and preventative smoke damper equipment, following all compliance and building requirements, and with our third-party accreditation for your peace of mind.
Maintenance: When installing fire safety equipment, it's just as important to maintain its quality. Without regular maintenance, this can leave a building at a high risk of long-term danger. We conduct regular check-ins with our ongoing regulatory routine maintenance contract with all of our partners.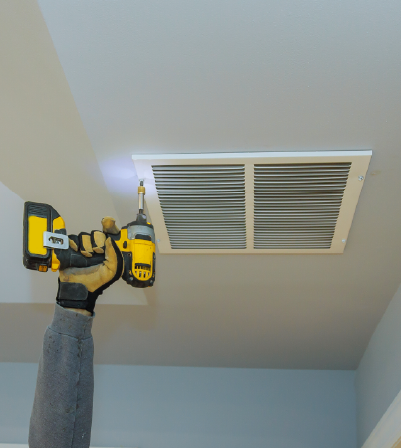 Why Choose Ventro?
The effectiveness of a fire damper is only as good as its quality. Here at Ventro, we ensure we only work with supply chain partners and manufacturers who ensure rigorous testing of their products. When it comes to fire safety, testing and compliance are of the utmost importance.
More than 1,000 sites around the UK use our services for fire safety. Taking advantage of the most effective compliance tools can ensure your ventilation and air systems are fireproof. By using our high-quality and resilient fire dampers, property damage and danger can be minimised in the event of a fire.
With high-quality fire dampers for all environments, Ventro can provide you with the safety you need for the best price. To learn more about how your building could benefit from our range of fire and smoke dampers, reach out to our team today.