Approved Document B | Fire Compartmentation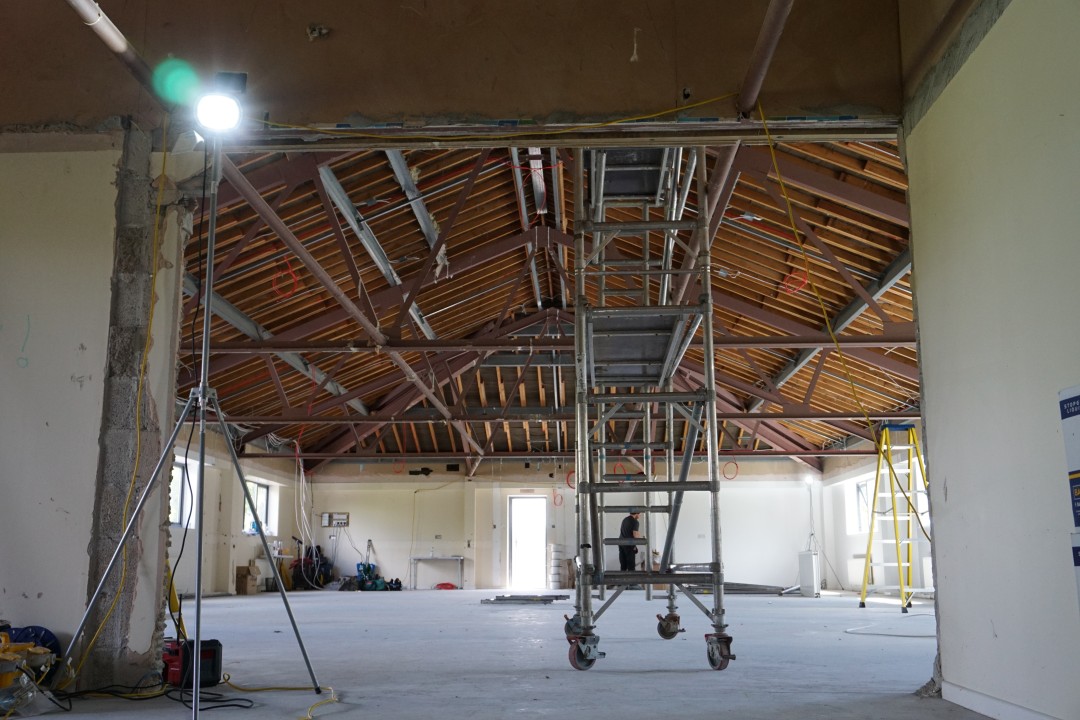 Volume 2 of Approved Document B defines a fire compartment as "A building or part of a building comprising one or more rooms, spaces or storeys constructed to prevent the spread of fire to or from another part of the same building or an adjoining building". The spread of fire is prevented in compartmentation by using fire resistant walls, floors and other special measures that cope with openings in compartment lines. Compartment lines include but are not limited to doors, penetrations, and ductwork. The measures should usually offer between 30 and 120 minutes of protection. Fire compartmentation provides building occupants with additional time to evacuate by preventing escape routes from becoming compromised by the spread of fire and smoke. It also contains the spread for a period of time long enough for fire and rescue services to get to the incident and extinguish the fire.
COMPARTMENTATION
Compartmentation can allow stay put policies to be implemented safely and effectively, for example in the instance a block of flats whereby each flat is its own compartment, this means that a full evacuation of the building is not always necessary as the fire is contained in that single compartment. Similarly in a hospital where moving occupants vertically to different floors can prove challenging in an emergency situation, compartmentation means that residents can be moved horizontally to compartments on the same floor away from the fire.
What does HTM 05-02 say about compartmentation?
The maximum size of each compartment should not exceed 2000m² in a multi-storey building and 3000m² in a single-storey building.
However, these compartments should be divided into sub-compartments in the following circumstances.
– Where a patient access area exceeds 750m² or 1000m² in Outpatient Areas
– Where an area contains sleeping accommodation for more than 30 patients
– And where it contains areas to which more than 30 patients have access at the same time
Every floor above twelve metres above ground should be divided into four compartments.
The minimum period of fire resistance in compartment walls should be 30 minutes for single-storey buildings and 60 minutes for multi-storey buildings, although exceptions apply for buildings with sprinkler systems installed.
And finally, the minimum period of fire resistance of sub-compartment walls should be 30 minutes.
THE TAKEAWAY
Ventro are the go-to third party accredited fire safety specialists and offer a unique three step approach in the Health Checks, Remedial and Installation Planned Programs of Works, and Regulatory Routine Maintenance of fire compartmentation. Our three step approach ensures that buildings are not only brought up to compliant standards but are also kept that way. Find more information here on Fire Compartmentation or any of our other Fire Compliance Services. Or please get in touch with one of our fire safety specialists by email at contactus@ventrogroup.com or by phone on 0845 38 10 999.
Sign up for fire safety updates
You'll receive all the latest news and blogs straight to your inbox.