With so many people to account for on campus, working across multiple buildings and in a versatile range of facilities, including labs, kitchens, workshops, libraries and IT rooms, maintaining fire safety for your school or university can often be challenging. Installing a safety solution that works to prevent the risk of fire and allows for early detection, fast reaction and safe evacuation should a fire break out is essential if you're to keep your staff, students and campus visitors safe.
Comprehensive site assessments
Completed at the start of your partnership with us to identify any issues and outline the scope of the work. Our in-depth healthchecks can also be used to survey and report on specific areas of fire safety and stopping
Passive and active fire safety systems
Providing the appropriate fire stopping or compartmentation solution for every location and scenario, installed by our dedicated team of experts
To ensure your compliance solutions remain functional and your level of compliance is maintained in accordance with relevant legislation
3-Step
Approach
Receive complete end-to-end support from our dedicated team of fire safety experts
100,000 Sites
Nationally
Become one of over 100,000 sites across the UK that has achieved and maintained high standards of fire safety and compliance with Ventro
How we help
Having worked with universities and schools across the UK, we recognise the challenges and potential risks associated with maintaining student accommodation and compliance on campus. That's why our team is on hand to act as your long-standing fire compliance partner, delivering all relevant fire safety solutions on site to keep staff and students safe.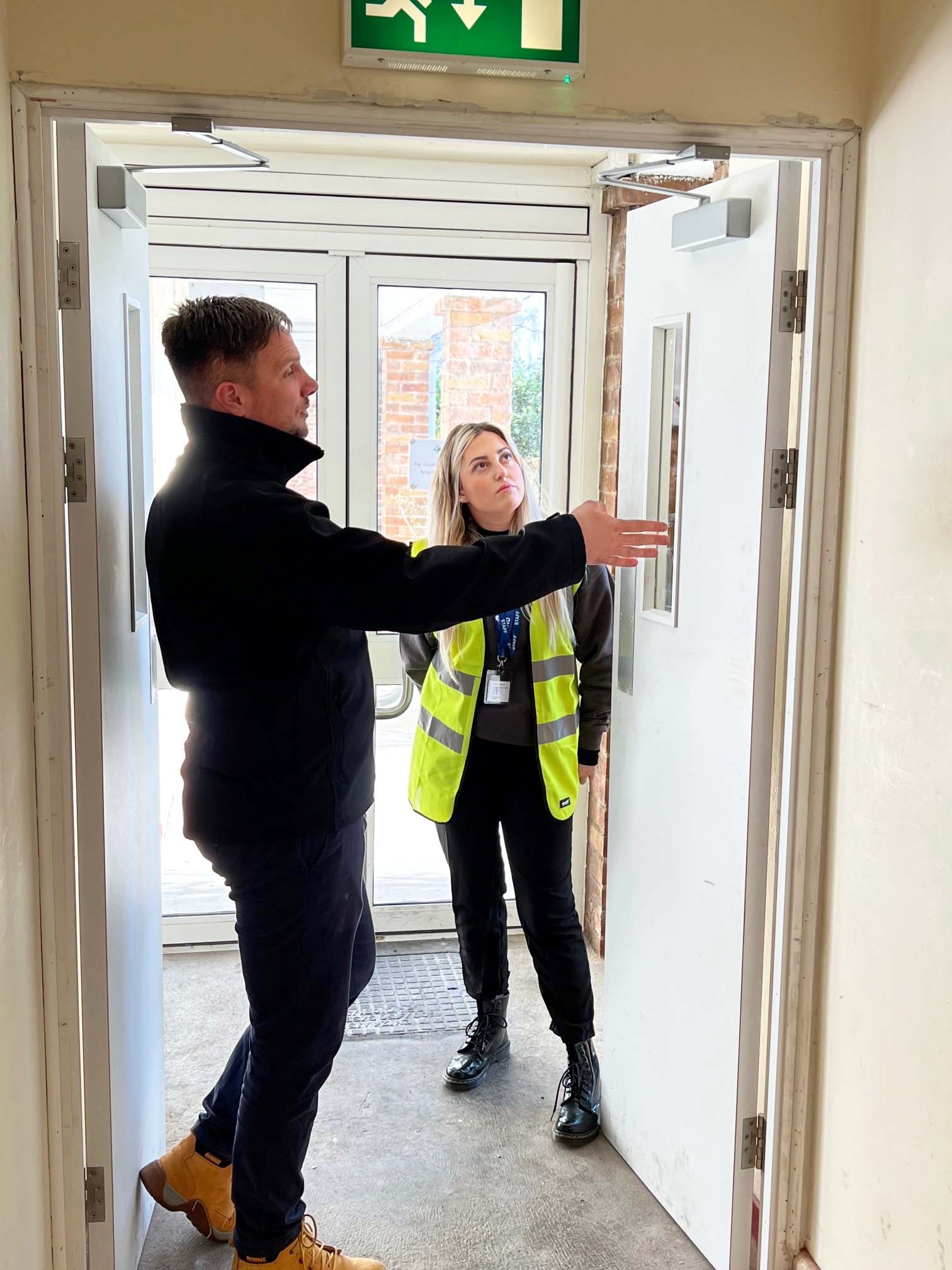 Students
When delivering projects in university halls of residence and labs, we understand the complications that come with working around student timetables and will always try to remain as flexible as possible to ensure the work is scheduled for a time that works well for everyone.
Regulations
Keeping up with the education sector's ever-changing rules and regulations surrounding fire safety can be a huge challenge, particularly if you already keep a busy schedule. That's why we hold regular sector-specific webinars, so you can access the latest information without having to dig for it online.
Procurement
We appear on multiple frameworks for the education sector, proving our competence and allowing us to support a range of needs. Through our consultative approach, we'll then help you plan your remedial work programmes effectively so you can achieve compliance and protect the safety of staff and students.
Third-Party Accreditations
We're proud to have been recognised by a number of key industry bodies and organisations for the provision of appropriate, high-quality fire safety solutions in the education sector.
Learn More About Fire Safety in Education
Ventro has put together a targeted series of events running throughout the year covering all aspects of fire safety across every sector to work with, share, learn from and teach our conscientious clients and to continue to drive improving standards.
We have put together a recap of the highlights from our webinar 'An Educators Insight To Fire Safety' in case you missed it or would like to look back over it.
Don't Run the Risk of Falling Short With Your Fire Safety
Speak to One of Our Experts Today