Introducing fire safety legislation updates for October 1st 2023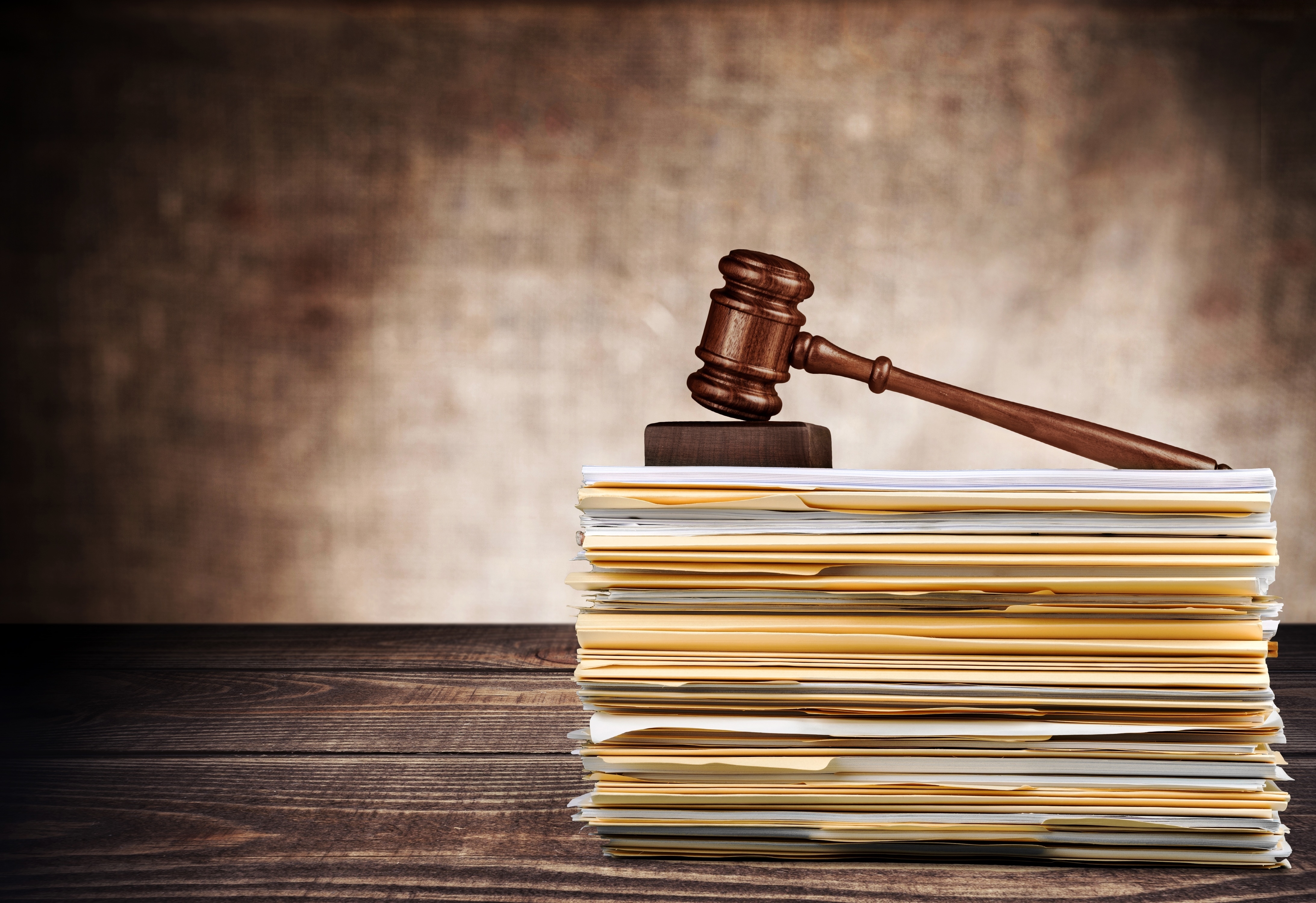 There are some significant changes happening to Building safety and fire safety on October 1st 2023. In this blog we will detail the changes that you need to be aware of, from the introduction of the Building Safety Regulator to the latest fire and building safety legislation.

The Building Safety Regulator
Starting from 1st October 2023, a significant change will take place in the UK's building control landscape. The Building Safety Regulator (BSR) will automatically assume the role of the building control authority for all higher-risk buildings.
But what exactly constitutes a high-risk building according to the Building Safety Act? In England and Wales, a high-risk building is defined as a structure that meets the following criteria:
It stands at a minimum height of 18 meters or boasts at least 7 storeys.
It contains at least two residential units, which include dwellings or any other form of living accommodation. This category encompasses student accommodation as well.
Who is this Building Safety Regulator, and what is its purpose?

The Building Safety Regulator is an independent entity established under the Building Safety Act and operates within the framework of the Health and Safety Executive. Its primary purpose is to support and enforce the key regulatory reforms introduced by the new building safety regime, as outlined in the Building Safety Act.
The Building Safety Regulator carries out several crucial functions, including:
Supervising and enforcing the more rigorous regulatory framework for higher-risk buildings, encompassing their design, construction, and occupation.
Overseeing the safety and functionality of systems in all types of buildings by collaborating with building control bodies across both the public and private sectors.
Providing guidance on existing and emerging building standards and safety concerns.
Ensuring the safety of individuals in and around buildings while elevating overall building safety standards.
Collaborating closely with other regulatory bodies and relevant experts to make important decisions. This may involve engaging with other teams, such as the Fire Service, when making regulatory judgments related to building safety.


Building owners or leaseholders with responsibility for the repair and maintenance of the building's structure and external walls will be liable for a criminal offence if they fail to register occupied 'higher-risk buildings' in England between 6 April and 1 October 2023.

What Fire Safety Legislation becomes active on 1st October 2023?

In an ongoing effort to enhance fire safety across the United Kingdom, the government has also introduced crucial amendments to the Regulatory Reform (Fire Safety) Order 2005 (FSO) through Section 156 of the Building Safety Act 2022 (BSA). These amendments, constituting Phase 3 of the Home Office's fire safety reform programme, are particularly significant for high-rise buildings.
Phase 3: A Milestone in Fire Safety Reform: Phase 3 of the fire safety reform programme builds upon the foundations established by Phase 1 (the Fire Safety Act 2021) and Phase 2 (the Fire Safety (England) Regulations 2022). These amendments signify the government's unwavering commitment to ensuring the safety and well-being of residents and occupants in all types of buildings. Many of these changes are a direct result of the findings outlined in the Hackitt report.
What are the key Changes for High-Rise Buildings?
Enhanced Cooperation and Coordination: The amendments in Phase 3 stress the importance of improved cooperation and coordination among Responsible Persons (RPs). Responsible Persons are those individuals or entities responsible for maintaining fire safety in a building. In high-rise buildings, where the complexity of fire safety measures is heightened, effective collaboration among RPs is crucial.
Recording and Sharing Fire Safety Information: Phase 3 significantly elevates the requirements concerning the recording and sharing of fire safety information. This means that there will be a continual record throughout a building's lifespan, ensuring that crucial data is not lost over time.
Streamlined Enforcement: The amendments in Phase 3 make it easier for enforcement authorities to act against non-compliance. This is especially vital in high-rise buildings, where the potential consequences of fire incidents can be catastrophic. Ensuring that enforcement measures can be swiftly and effectively applied is a proactive step towards prevention.
Access to Comprehensive Information: Phase 3 also emphasises the importance of ensuring that residents have access to comprehensive information about fire safety in their building. In high-rise structures, where evacuation plans and procedures can be complex, it's essential that residents are well-informed and prepared for any eventuality.
Competency in Fire Risk Assessment: Notably, Phase 3 does not yet mandate Responsible Persons to ensure that anyone they appoint to perform a fire risk assessment is competent. However, the government is actively collaborating with the sector to develop a robust rollout plan for this requirement. More information will be provided in the coming months, indicating the government's dedication to ensuring that fire risk assessments in high-rise buildings are carried out by knowledgeable and skilled professionals. Make sure to follow our blogs for all the latest information.

What are the new Legal Requirements for Responsible Persons?
This new legislation brings about amendments to the Fire Safety Order, outlining significant responsibilities for Responsible Persons (RPs). Here's a summary of the key changes that will be live from October 1st 2023
Comprehensive Fire Risk Assessment Recording: All RPs are now required to maintain a comprehensive record of their fire risk assessments, capturing all relevant details. Unlike before, where only specific information was necessary, the Act now mandates a thorough recording process.
Identification of Individuals or Organisations: RPs must record the identity of the individuals involved or, if applicable, the organisation engaged to conduct or review any part of the fire risk assessment.
Documentation of Fire Safety Arrangements: RPs must document their fire safety arrangements, demonstrating how fire safety is effectively managed within their premises.
Contact Information Sharing: It's mandatory for RPs to record and, when necessary, update their contact information, including a UK-based address. This information must also be shared with other RPs and, where applicable, residents of multi-occupied residential premises.
Identification of Fellow Responsible Persons and Accountable Persons: RPs are obligated to take reasonably practicable steps to ascertain the existence of other Responsible Persons who share duties for the same premises. Additionally, in the case of higher-risk residential buildings, the Act introduces a new legal entity called "Accountable Persons." RPs must identify themselves to these individuals.
Transfer of Relevant Fire Safety Information: When a Responsible Person departs, they are now required to share all "relevant fire safety information" with the incoming Responsible Persons, ensuring a seamless transition in fire safety management.
Clarity in Fire Safety Information for Residents: For buildings containing two or more sets of domestic premises, RPs must provide residents with fire safety information that is presented in an easily understandable format, ensuring residents are well-informed.
Increased Fines: The Act introduces heightened fines for certain offenses, reinforcing the severity of non-compliance with fire safety regulations.
Strengthening of Statutory Guidance: The status of statutory guidance issued under Article 50 of the Fire Safety Order is bolstered, emphasising its importance in guiding responsible parties toward compliance.
These amendments signify a significant shift in the legal framework surrounding fire safety, placing a greater emphasis on accountability, transparency, and comprehensive record-keeping. Responsible Persons must be diligent in fulfilling these new obligations to ensure the safety of occupants and compliance with the law.
______________________________________________________________________________________________________

As the government continues its commitment to fire safety, these changes underscore the importance of proactive measures and preparedness in safeguarding our communities. The changes introduced in Phase 3 of the fire safety reform programme represent a significant step forward in ensuring the safety of all occupants, particularly in high-rise buildings.


Sign up for fire safety updates
You'll receive all the latest news and blogs straight to your inbox.